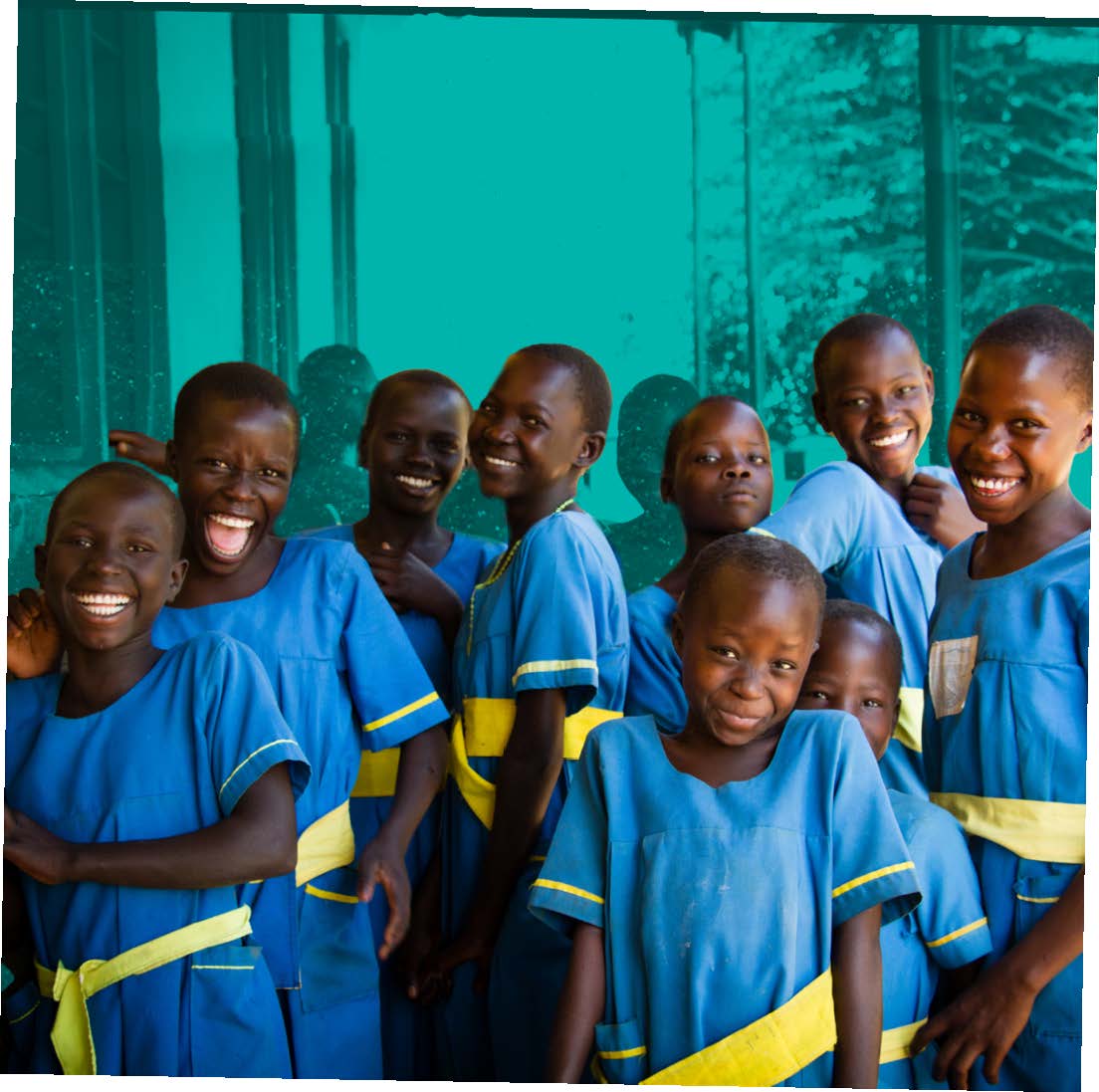 ECW Brief: 'Advancing gender equality and girls' education in emergencies and protracted crises —
A call to action to Empower Her'
ECW Brief: 'Advancing gender equality and girls' education in emergencies and protracted crises — A call to action to Empower Her'
The ECW 'Call to action to Empower Her' – which is cosigned by Germany's Minister for Economic Cooperation and Development, Svenja Schulze, and the ECW Director, Yasmine Sherif – sheds light on and articulates the urgency to advance gender equality for girls and boys left furthest behind in crises in order to reach both our financing and programmatic goals.
The importance of putting gender equality at the forefront of financing for education in emergencies and protracted crises is well established. While an increasing proportion of aid to education in crisis-affected countries has been focused on gender equality and women's empowerment in recent years, much remains to be done to ensure equal access and retention of girls and boys to education during humanitarian crises, especially for adolescent girls and refugees.
Read the full "Call to Action".
This 'Call to action to Empower Her' illustrates the disproportionate impact of the COVID-19 pandemic on girls, especially adolescent girls living in crises. It highlights the urgency of investing in gender equality and girls' education as part of COVID-19 response plans, to mitigate both climate and human made crises, and to ensure peacebuilding, recovery and social cohesion. It also focuses on the intersection of gender with other forms of discrimination, focusing on the most marginalized girls, such as girls with disabilities and girls in displacement.
While the challenges are immense, ECW and partners have demonstrated that success stories do exist. All of ECW's investments aim to be gender-responsive at a minimum and, since its inception, 95% of ECW-supported programmes have improved gender parity in access to education in targeted communities.
The 'Call to action to Empower Her' highlights several good practices that can be built on to further advance gender equality in education in emergencies and protracted crises, as well as how ECW is contributing to standard setting and developing tools at the global level with partners such as INEE and UNGEI. Finally, looking forward, the 'Call to action to Empower Her' suggests ways to work collaboratively with donors and partners to improve programmes, increase financing, and accelerate results for the most marginalized girls, boys, and youth affected by social exclusion and discrimination, ahead of the new ECW Strategic Plan 2022-2026 and ECW's replenishment campaign.
Additional Quotes
"The right to education is fundamental to promoting and protecting all human rights. It empowers girls to be leaders and agents of change in their families and communities." – HON. HARJIT S. SAJJAN, MINISTER OF INTERNATIONAL DEVELOPMENT, CANADA
"When girls play and learn equally alongside boys, gender gaps close, economies grow, and the world is fairer, healthier and more prosperous for everyone. Evidence shows that gender identity is formed by the age of two, and thus it is critical to support ECW's efforts to provide gender-equitable playful early learning to the most difficult to reach children under five years in all its investments. Play can be a great leveler, and the most effective approach to engage young children in gender-sensitive learning." – Anne-Birgitte Albrectsen, CEO of The LEGO Foundation.
"Education is a powerful tool to break down inequality, fight poverty, create opportunity and cope with emergencies, including the climate crisis. Through quality education, women and girls can shape the world according to their aspirations and create positive change that ripples throughout their communities. Let's all work together towards tangible actions to tackle long-standing inequalities for girls and women in order to build a more just and resilient world." – H.E. DR. TARIQ AL GURG, CEO OF DUBAI CARES
Download the #EmpowerHer social media kit to help promote our "Call to Action" across your channels!