DELIVERING QUALITY EDUCATION TO CHILDREN AND YOUTH LEFT FURTHEST BEHIND IN CRISES
A case for investment
In less than five years, Education Cannot Wait's investments have reached nearly 5 million children and youth in some of the most challenging crisis settings; and an additional 10 million children and youth in response to COVID-19. Yet, millions of other girls and boys are still left behind and need urgent support. Education Cannot Wait's investment modalities deliver rapidly at scale, while also ensuring depth in quality and sustainability. To be able to continue to do so, the Fund urgently needs additional and substantive resources.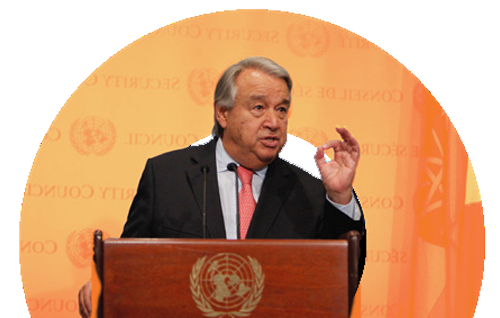 "Without resolute political commitment by global leaders, as well as additional resources for Education Cannot Wait, and its UN and civil society partners, millions of girls and boys may never return to school. Investing in the education of these vulnerable children and youth is an investment in peace, prosperity and resilience for generations to come – and a priority for the United Nations."
ANTÓNIO GUTERRES
United Nations Secretary-General
A CALL TO ACTION
ECW needs at least an additional $400 million to bridge its funding gap for the period 2021-2023 and ensure that an additional 4.5 million children and young people – including 2.7 million girls – affected by conflict, climate change and COVID-19 receive an education over the next three years.
This will bring the total number of children reached by ECW between 2017–2023 to 9 million.
#EDUCATIONCANNOTWAIT
Social Board: There is no feed data to display!