Civil Society Organisations Call on the U.S. Government to Pledge $158 Million in Funding for Education Cannot Wait Over the Next Four Years
Articles & Blogs
November 2022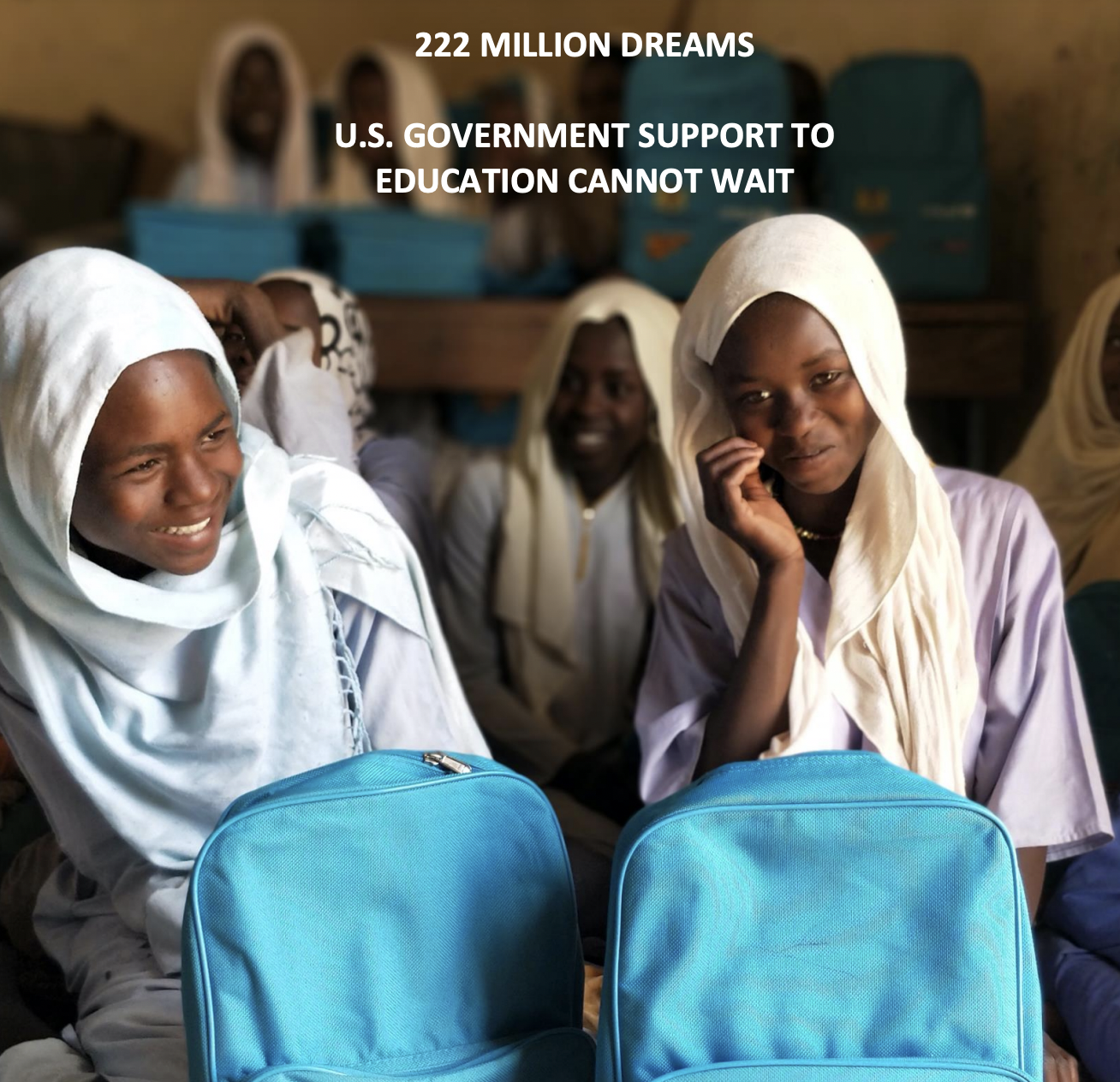 Childhood education, especially in crisis-affected countries, is lifesaving. 
On the occasion of World Children's Day, a coalition of civil society organizations launched a campaign urging the United States Government to pledge $158 million over four years to Education Cannot Wait (ECW) to reduce the gap in access to education for children in emergencies and protracted crises. 
ECW is the United Nations global fund for education in emergencies and protracted crises. On 16-17 February 2023, ECW and Switzerland will host the ECW High-Level Financing Conference in Geneva, co-convened by Colombia, Germany, Niger, Norway and South Sudan. 
The conference offers an opportunity to government donors, private sector, foundations and high-net-worth individuals to make substantive funding contributions to ECW to mobilize $1.5 billion to support 20 million crisis-affected girls and boys as part of ECW's 2023-2026 Strategic Plan. 
The United States has played a pivotal role in ECW's success since its inception. As the third largest donor to ECW currently, a February 2023 pledge will reaffirm the leadership of the U.S. in addressing the gap in access to education for the 222 million children affected by crises. It will also urge more public and private sector donors to step up to make contributions. 
For the 222 million children around the world whose education is disrupted by armed conflict, forced displacement, climate-induced disasters and protracted crises, generous donor pledges at the conference will translate into hope and opportunity for a better future. This is an investment in quality education and better learning outcomes for the world's most vulnerable populations. This is an investment in a more prosperous and peaceful world for all. 
Investing in our children today means investing in the leaders of tomorrow.
Like and re-tweet the the campaign here. 
* The coalition includes the United States Global Campaign for Education, Global Citizen, the International Parliamentary Network for Education, the Jesuit Refugee Service, Results, Save the Children, UNICEF USA, World Vision USA and more.
Learn more