ECW Stakeholder Consultation Survey
Articles & Blogs
March 2022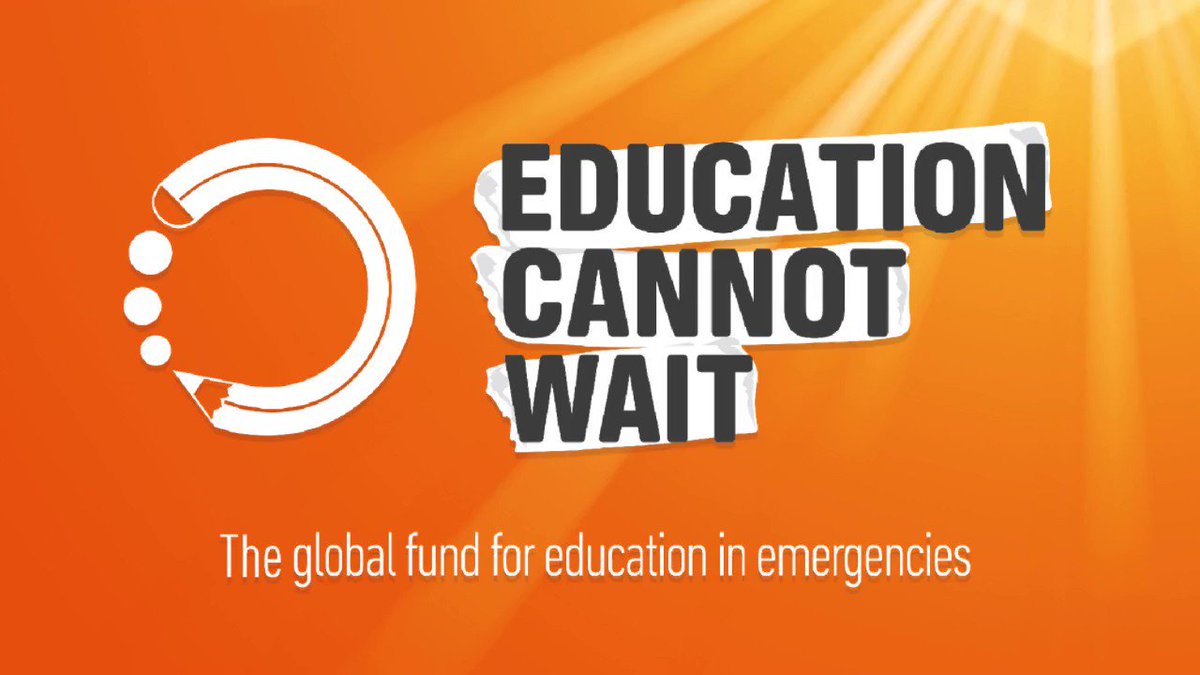 Voir la version française ci-dessous / Ver la versión en español en la parte inferior.
At the World Humanitarian Summit in 2016, Education Cannot Wait (ECW) was established to work with others to provide children and young people affected by armed conflicts, forced displacement, natural disasters and protracted crises with the safety, hope and opportunity of access to quality education
Guided by its current Strategic Plan, ECW has worked to increase political support and funding for education in emergencies and protracted crises, improve joint planning and response, strengthen capacity and improve accountability.
ECW has mobilised US$1.1 billion in contributions via its global trust fund and leveraged a further US$1 billion of funding aligned to its programmes.
This has allowed ECW to reach 4.6 million children, ensuring they have the opportunity to access quality education.
Together with our national government, donor, UN, civil society, private sector and other key partners, ECW has achieved a lot over a short timeframe.
However, in a world reeling from the impact of the COVID-19 pandemic, facing down a growing number of conflicts and experiencing more and bigger natural disasters, including those linked to climate change, there is a huge amount more to do.
ECW's Next Strategic Plan
Those ambitions and how ECW achieves them will be set-out in ECW's next Strategic Plan, which is under development.
We invite you to be a part of that process through sharing your insights, experience and suggestions via this survey.
The survey can be completed by individuals with experience of or interest in the work of ECW and of education in emergencies and protracted crises more broadly. If you know people who should complete the survey, please share this invitation with them.
A high response rate will help to improve the decisions ECW makes about its priorities and ways of working over the next operational period.
Please note that the survey will close on 31 March 2022.
If you have any questions about the survey or would like to share other suggestions about ECW's next Strategic Plan, please contact the ECW Secretariat at strategicplan@un-ecw.org
---
Participez à l'élaboration du prochain plan stratégique du fonds Éducation sans délai !
Lors du Sommet humanitaire mondial de 2016, le fonds Éducation sans délai (« Education Cannot Wait » [ECW] en anglais) a été créé pour rallier de multiples acteurs afin d'offrir la sécurité, l'espoir et la possibilité d'accéder à une éducation de qualité aux enfants et aux jeunes touchés par les conflits armés, les déplacements forcés, les catastrophes naturelles et les crises prolongées.
Guidé par son plan stratégique actuel, ECW s'est efforcé d'accroître le soutien politique et le financement de l'éducation dans les situations d'urgence et les crises prolongées, d'améliorer la programmation et réponse conjointes, de renforcer les capacités et d'améliorer la responsabilité.
À ce jour, ECW a mobilisé 1,1 milliard de dollars de contributions par le biais de son fonds fiduciaire mondial et 1 milliard de dollars supplémentaires en financements alignés sur ses programmes pays.
Cela a permis à ECW d'assurer l'accès à une éducation de qualité de 4,6 millions d'enfants.
Avec les gouvernements nationaux, les donateurs, les Nations unies, la société civile, le secteur privé et d'autres partenaires clés, ECW a accompli beaucoup de choses en peu de temps.
Cependant, dans un monde ébranlé par l'impact de la pandémie de COVID-19, confronté à un nombre croissant de conflits et à des catastrophes naturelles de plus en plus importantes, y compris celles liées au changement climatique, il y a encore beaucoup à faire.
Le prochain plan stratégique d'ECW
Ces ambitions et les moyens de les réaliser seront exposés dans le prochain plan stratégique du fonds, qui est en cours d'élaboration.
Nous vous invitons à participer à ce processus en partageant vos idées, expériences et suggestions via cette enquête.
L'enquête peut être complétée par des personnes ayant une expérience ou un intérêt pour le travail d'ECW et plus largement pour l'éducation dans les situations d'urgences et de crises prolongées. Si vous connaissez des personnes qui pourraient être intéressées à répondre à l'enquête, merci de leur bien vouloir leur faire circuler cette invitation.
Un taux de réponse élevé permettra d'améliorer les décisions prises par ECW concernant ses priorités et ses méthodes de travail au cours de la prochaine période opérationnelle.
Veuillez noter que l'enquête sera clôturée le 31 mars 2022.
Si vous avez des questions sur l'enquête ou si vous souhaitez partager d'autres suggestions sur le prochain plan stratégique d'ECW, veuillez contacter le secrétariat d'ECW à l'adresse strategicplan@un-ecw.org.
---
Contribuya a definir el Plan Estratégico de La Educación No Puede Esperar para 2023-2026
La Educación No Puede Esperar (ECW, por sus siglas en inglés) se estableció en la Cumbre Humanitaria Mundial de 2016, a fin de trabajar con otras partes para proporcionar seguridad, esperanza y la oportunidad de acceder a educación de calidad a niños, niñas y jóvenes afectados por conflictos armados, desplazamientos forzados, desastres naturales y crisis prolongadas.
Guiada por su Plan Estratégico vigente, ECW ha trabajado para aumentar el apoyo político y la financiación de la educación en situaciones de emergencia y crisis prolongadas, mejorar la planificación y las respuestas conjuntas, fortalecer la capacidad y mejorar la rendición de cuentas.
ECW ha movilizado 1.100 millones de dólares mediante su fondo fiduciario mundial y ha aportado otros 1.000 millones de financiación con arreglo a sus programas.
De este modo, ECW ha podido llegar a 4,6 millones de niños y garantizar que tengan la oportunidad de acceder a una educación de calidad.
Junto con nuestro gobierno nacional, nuestros donantes, las Naciones Unidas, la sociedad civil, el sector privado y otros asociados clave, ECW ha logrado resultados sobresalientes en un breve periodo de tiempo.
Sin embargo, vivimos en un mundo que todavía no se ha recuperado del impacto de la pandemia de COVID-19, que se enfrenta a un número creciente de conflictos y que sufre desastres naturales en una cantidad y de una intensidad cada vez mayores, incluidos los relacionados con el cambio climático, por lo que aún queda muchísimo por hacer.
Próximo Plan Estratégico de ECW
Estas metas y el modo de alcanzarlas se expondrán en el próximo Plan Estratégico de ECW, actualmente en fase de elaboración.
Le invitamos a tomar parte en el proceso: para ello, háganos llegar sus observaciones, experiencias y sugerencias mediante esta encuesta.
La encuesta está dirigida a personas con experiencia o interés en el trabajo de ECW y, en términos generales, en el ámbito de la educación en situaciones de emergencia y crisis prolongadas. Si conoce a personas que deberían rellenar la encuesta, comparta con ellas esta invitación.
Una tasa de respuesta elevada contribuirá a mejorar las decisiones que ECW adopte sobre sus prioridades y métodos de trabajo durante el próximo período operacional.
Tenga presente que la encuesta se cerrará el 31 de marzo de 2022.
Si tiene alguna pregunta sobre la encuesta o desea compartir otras sugerencias sobre el próximo Plan Estratégico de ECW, póngase en contacto con la Secretaría de ECW en la siguiente dirección: strategicplan@un-ecw.org.