Education Cannot Wait Investments Reach Refugee and Other Vulnerable Children and Youth in Response to Covid-19 Pandemic
Articles & Blogs
July 2020
With US$24.5 million in currently committed funds – and more on its way – ECW-financed COVID-19 education in emergency responses are now deployed across 27 countries and emergency contexts. For children and youth in Burkina Faso, Central African Republic, Chad, Mali and Uganda, these life-saving responses are allowing girls and boys to continue their education through distance learning, protecting lives with enhanced water and sanitation services, and slowing the spread of the virus through community awareness campaigns.
Image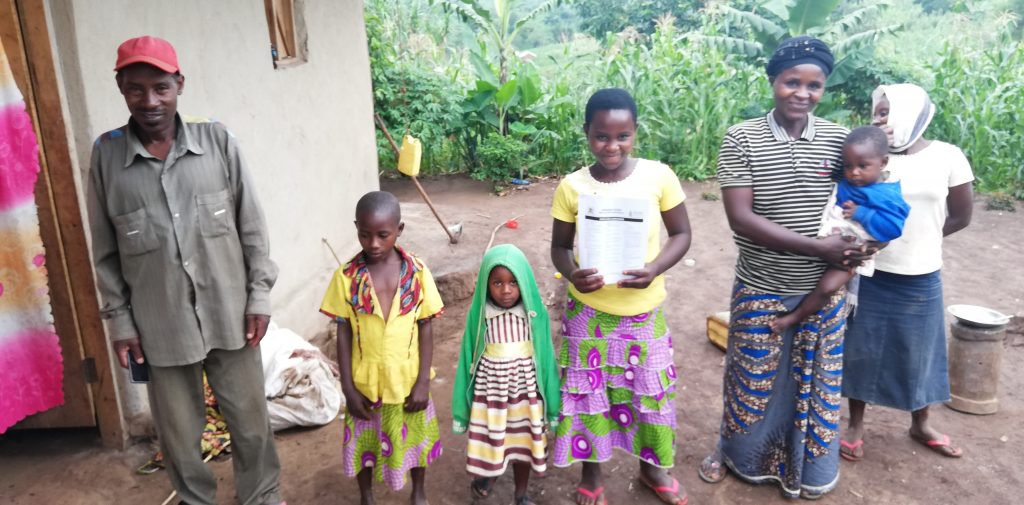 ECW-SUPPORTED RESPONSE TO COVID-19 IN UGANDA WITH SAVE THE CHILDREN
With support from Education Cannot Wait, Save the Children Uganda is distributing home learning kits and extending educational opportunities through innovative radio programmes to provide refugee girls and boys – and host community children and youth – ongoing remote learning opportunities during the COVID-19 pandemic.
Schools are still closed in Uganda – possibly for the remainder of the year. For these vulnerable refugee children and youth, life-saving education and health awareness materials are essential in keeping children safe, extending learning and slowing the spread of the coronavirus. Still, half of the primary school refugee children in Uganda have yet to receive home learning materials, highlighting the need to expand the global education in emergency response to the COVID-19 pandemic.
"Imagine… I am in P7 (the seventh and final grade of primary school). As a girl, I am very proud to have reached this class. This virus should stop so that I can sit the Primary Leaving Examination since many girls cannot make it. This makes me happy and keen to complete my studies!" – Priscille, 15, refugee girl Rwamwanja refugee settlement in Western Uganda. Full Story
Image
ECW-SUPPORTED RESPONSE TO COVID-19 IN BURKINA FASO WITH UNICEF
In Burkina Faso, ECW funding is keeping girls and boys safe within the fast-evolving 'crisis within a crisis' affecting refugees, especially girls in the Sahel. For girls like Grace, the support provided by ECW partner UNICEF, in coordination with the Government of Burkina Faso, is making a difference. This includes the training and deployment of 15,000 volunteers who provide COVID-19 hygiene and prevention sensitization amongst refugee populations and host communities.
"At school we have to wear the mask, stay at least 1 meter apart, wash hands with water and soap and raise awareness of friends who don't know how to fight this pandemic." – Grace, Peniel High School in Tanghin.
Learn more in this BBC French report.
Image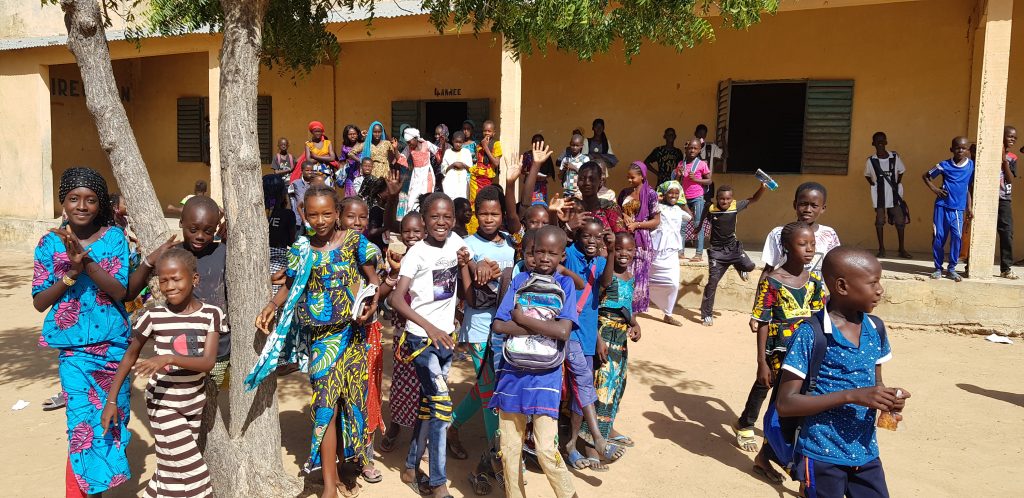 ECW-SUPPORTED RESPONSE TO COVID-19 IN MALI WITH UNHCR
"UNHCR Mali has now received money from Education Cannot Wait for distance learning, targeting 10,000 refugee and displaced children in Mali. With the money we aim to provide solar radios to refugee children, children who are internally displaced, and those from the host communities. These radios will ensure these refugee, displaced and host community children's right to education, even in low-tech resource areas of Mali. The Ministry of Education together with teachers are now recording lessons for all levels so that they are ready to be aired on the radios."- Leandro Salazar, Education Expert, UNHCR Mali.
Image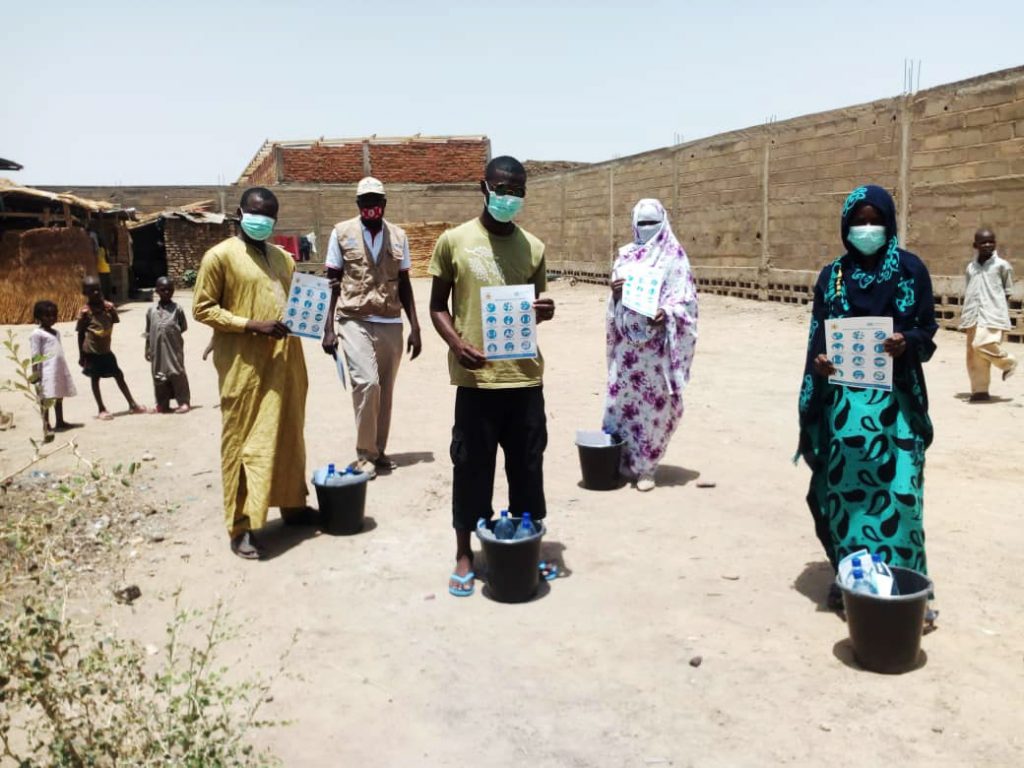 ECW-SUPPORTED RESPONSE TO COVID-19 IN CHAD AND THE CENTRAL AFRICAN REPUBLIC WITH JRS
The COVID-19 pandemic and the subsequent lockdown and confinement measures have brought new challenges for educational facilities in both Chad and the Central African Republic. In addition to being central to learning, schools are crucial for raising community awareness to slow the spread of the coronavirus.
With the support of Education Cannot Wait (ECW), the Jesuit Refugee Service (JRS) adapted its activities in the Central African Republic (CAR) and in Eastern Chad to ensure continued education, health and hygiene awareness raising and protection for refugee children and youth – already impacted by armed conflicts, forced displacement, natural disasters and protracted crises – and now doubly hit by COVID-19.
In Chad, ECW partner JRS is supporting improved water and sanitation services and training education professionals on COVID-19 prevention measures to help them raise awareness within the communities. In Central African Republic, radio programmes are providing psychosocial support and ongoing lessons, with a special focus on refugee girls' rights to access quality education.
¨We started some initiatives to be in contact with the students. This includes awareness raising activities with their parents and students on COVID-19 prevention measures through WhatsApp groups and home visits.¨ Tadjadine Abdallah Mansour, a secondary teacher at Kounoungou Refugee Camp, Chad.
"For the moment, and until the end of the pandemic, we will continue teaching our students within their areas through home-based learning.¨