Global Citizens Declare #EducationCannotWait
Articles & Blogs
August 2016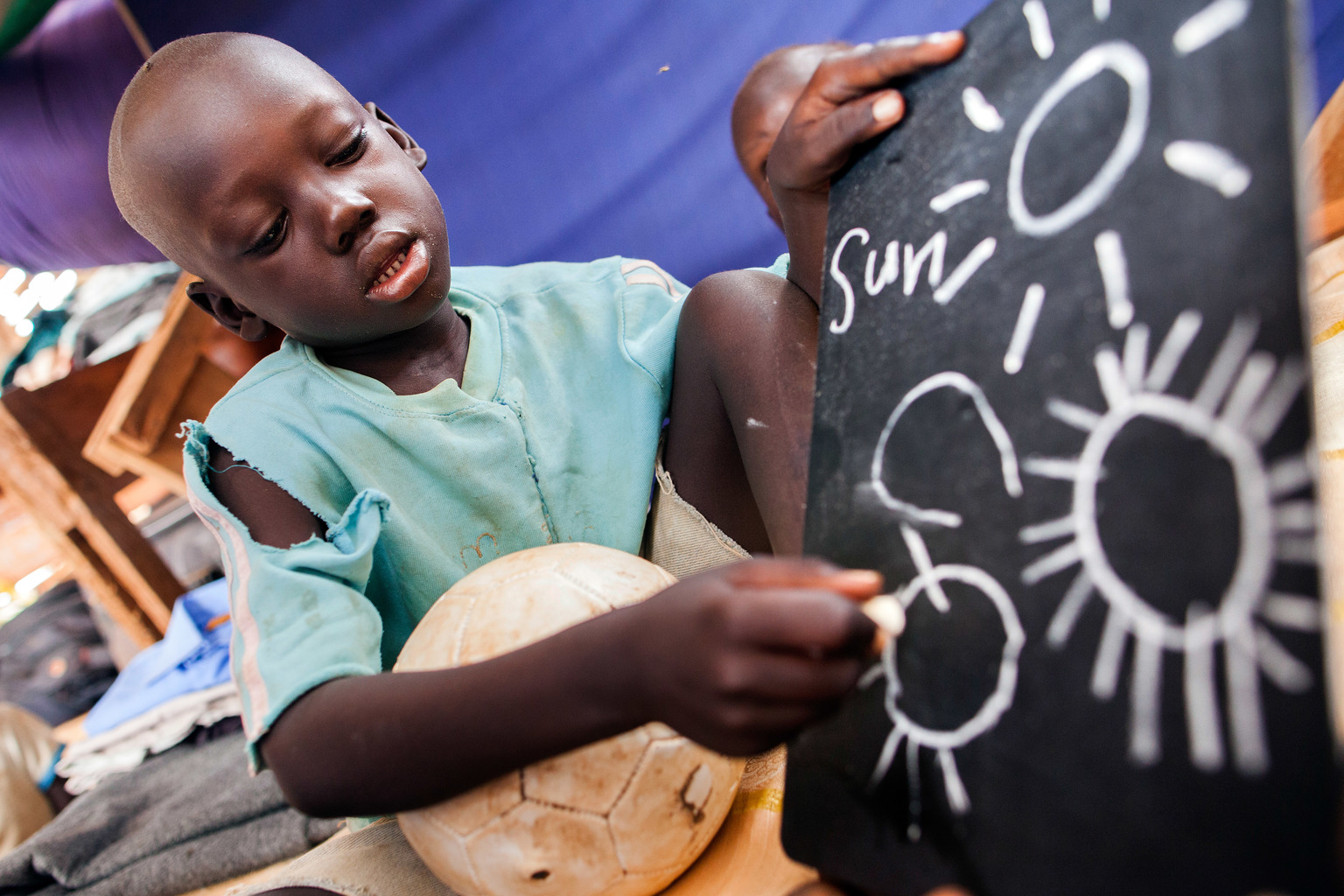 This year the Global Citizen Festival, featuring performances from Rihanna, Selena Gomez, Kendrick Lamar, Metallica and many more, is calling on world leaders to support education for children in crisis.
With growing conflicts and natural disasters, humanitarian crises are devastating communities from Nepal and Equator to Syria and South Sudan. Children are impacted the most, forced to flee their homes and seek safety elsewhere. Educating these children is the first step towards lifting them out of trauma and helping them to rebuild their future and their communities. Today, more than 75 million children around the world are in desperate need of our educational support.
The Global Citizen Festival, an annual live concert and advocacy event, is calling on world leaders to deliver education to the world's most vulnerable children and youth. The Festival provides a platform to hold leaders accountable on commitments to solve the world's biggest issues and support meaningful change in the lives of people living in extreme poverty worldwide. Tickets to the Festival cannot be bought, but are earned by those who take actions on our key issues in the lead up to the concert in New York on 24 September.
This year, the Festival's fifth, sees the launch of the Festival's education campaign Action Journey. The Action Journey will ask existing and new global citizens, fans and activists to earn tickets for the Festival by completing actions that help promote and ensure free, equitable and quality learning is available to all, particularly children and young adults affected by conflict and crisis.
Global Citizens are reaching out to world leaders from France, Switzerland, Canada, Kuwait, Finland, Germany and Denmark and asking them to commit to the Education Cannot Wait Fund, ensuring crisis-affected children and youth do not miss out on the skills they need to lead safe and prosperous lives.
Education Cannot Wait, is an innovative fund that aims to better coordinate support for, and drive investment in, education for children and youth affected by emergencies and protracted crises. It is the first global fund to prioritise education in humanitarian action and is groundbreaking in its collaborative approach to make sure every crisis-affected child and young person is in school and learning.
In addition Global Citizens will be asked to tell the Education Commission to prioritise children in emergencies, as part of its report on education financing, as well as to make sure young people have a say in education decision-making and policy.
Another action involves tweeting at Foreign Ministers from the Republic of Korea and Nigeria to support the Girls' Education Action Statement, launched by the UK Department for International Development at a Global Citizen event in London on 7 July, to make sure that disadvantaged and marginalised girls and women are not left behind and can fulfill their potential by completing secondary school.
Global Citizens will also be asked to call and write to members of the US Congress to encourage them to increase funding to the Global Partnership for Education and to co-sponsor the Education for All Act, which promotes universal basic education for children around the world. Last, but not least, we will ask top US universities and some of the biggest corporations such as Microsoft and Western Union to fund education for children in need, including through Education Cannot Wait and other innovative solutions.
Since 2012, Global Citizens have taken nearly 6.3 million actions – from petitions and tweets, phone calls and emails, to attending rallies and volunteering – to pressure world leaders to enact major policy changes and commit significant resources, to global education, innovation and policy reform.
The actions culminate in the concert in Central Park, New York City, on 24 September. The event will be hosted by Chelsea Handler, Neil Patrick Harris, Deborra-Lee and Hugh Jackman, and this year's line-up will also feature appearances from Chris Martin, Ellie Goulding and Usher amongst others.
The 2016 Festival will be supported by key partners such as MSNBC & Comcast NBC Universal, Chime for Change, Caterpillar, Citi, Clear Channel Outdoor, iHeart, Johnson & Johnson, Google's Made with Code, YouTube, Live Nation, and NYC Parks.
The Education Action Journey will be a timely opportunity to make sure that education in emergencies is front of mind for world leaders ahead of the Migration Summit and President Obama's Leader's Summit on Refugees during the 2016 UN General Assembly.
Madge Thomas
Deputy Director, Global Policy and Advocacy
Global Citizen