Gordon Brown Statement on Education Cannot Wait Annual Results Report Launch
Articles & Blogs
October 2021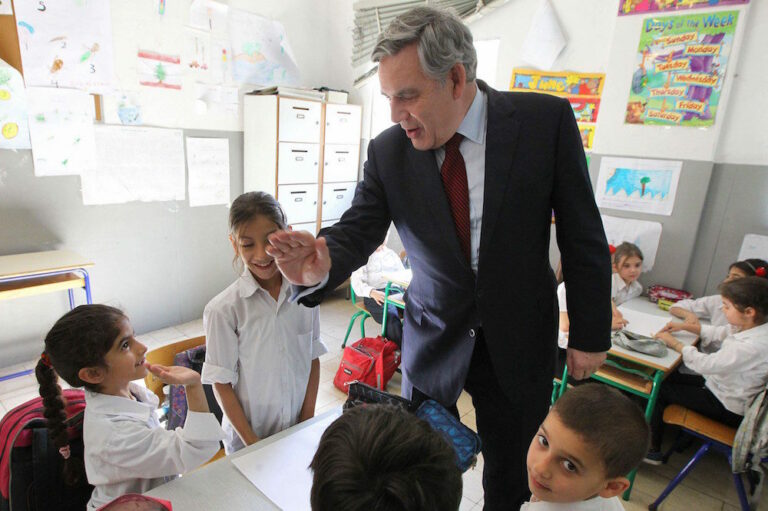 The Rt. Hon. Gordon Brown is the UN Special Envoy for Global Education and the Chair of Education Cannot Wait's High-Level Steering Group.
2020 will be remembered as a uniquely challenging year.
For the millions of marginalized children and adolescents already caught in armed conflicts, forced displacement, climate-induced disasters and protracted crises, COVID-19 further impacted their lives as a 'crisis within a crisis.'
An entire generation faces irreversible loss.
In the face of these challenges, Education Cannot Wait quickly stepped in to ensure every child has access to a safe, inclusive learning environment.
ECW's COVID-19 emergency grants reached over 29 million children and adolescents – including 51% girls – in 32 crisis-affected countries and contexts!
The Fund also increased the number of adolescents it reached with secondary education by 50% and more than doubled the number of children it reached with pre-primary education.
Today, a lot must be done to overcome the hurdles keeping children out of school.
I call on public and private donors to step up their funding so that, together, we become the first generation in history in which each single child goes to school.
Education Cannot Wait has adapted to unprecedented challenges and accomplished so much in the past year. See the full scope of ECW's impact in our new Annual Results Report!
For additional information and to access the full report: