Send My Friend to School Calls on the United Kingdom Government to Expand Support for Education Cannot Wait
Articles & Blogs
December 2022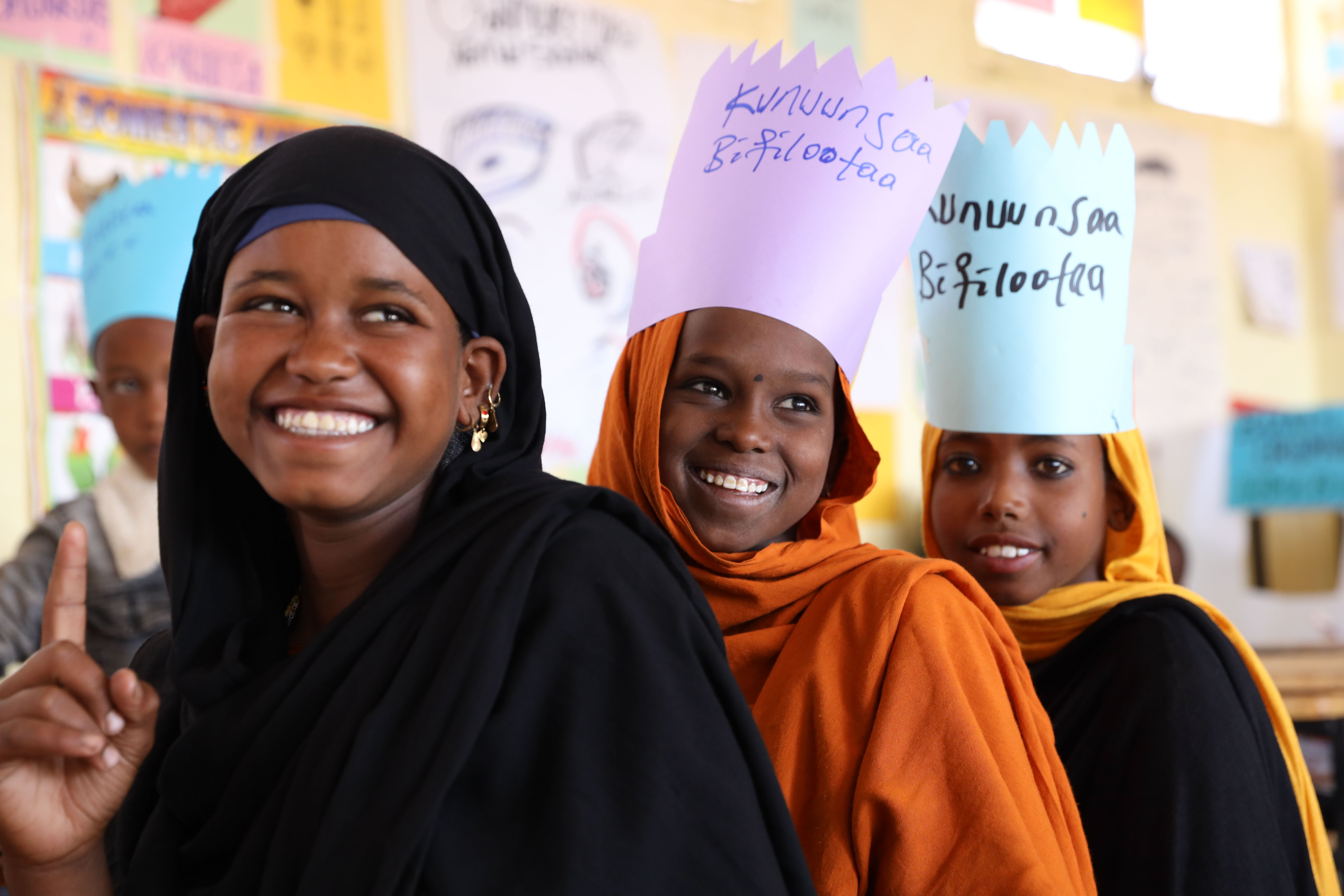 Ahead of Education Cannot Wait's High-Level Financing Conference, a coalition of United Kingdom (UK) civil society organizations are ramping up efforts to mobilize political commitment and financing for education in emergencies through the Send My Friend to School campaign.
Learning is vastly different and more complex for the 222 million children and adolescents around the world whose education is disrupted by crises, including armed conflict, forced displacement and climate-induced disasters. 
Championed by a UK coalition of international development NGOs, teachers' unions and charities, the Send My Friend to School campaign brings together young people, teachers, civil society, politicians and the media to demand quality education for all children across the globe. Campaign partners are asking the UK Government to commit to helping children on the frontlines of emergencies achieve their 222 million dreams — to pledge £170 million to Education Cannot Wait (ECW) over the next four years. 
ECW is the United Nations global fund for education in emergencies and protracted crises. On 16-17 February 2023, ECW and Switzerland will host the ECW High-Level Financing Conference in Geneva, co-convened by Colombia, Germany, Niger, Norway and South Sudan. 
The UK is a founding member of ECW and has been central to the global fund's success since its inception. Save My Friend is calling on the UK to make good on promises to fund education in emergencies and support ECW's 2023-2026 Strategic Plan, which sets ambitious new targets on key priorities, including gender equality, girls education, forced displacement, children with disabilities, quality learning outcomes and teachers, and climate change. 
At the Send My Friend to School campaign launch, hosted by the All Party Parliamentary Group for Education, students spoke out about the necessity of supporting vulnerable children in critical stages of education. 
"It's important that young people play a part in raising awareness to these issues, as we're too going through the crucial stage of education, so it's clear to us what a difference the campaign's support would make," said Anneka, a secondary school student in England. 
Every child has a dream. Every child has potential. And a child's right to education does not end in times of emergencies.
Learn more on the campaign here, including the full campaign resource pack.
Retweet and promote the campaign here.