'Why Education in Emergencies & Crises Is Crucial for Children': Norway's Minister of International Development, Dag Inge Ulstein
ECW's Q&A with a global leader committed to reaching the furthest behind first
ECW: Minister Ulstein, you announced a significant new contribution of NOK 500 million (about US$55 million) from Norway to Education Cannot Wait, the Global Fund for Education in Emergencies, during the United Nations (UN) General Assembly in New York. Can you explain why you think it is important to support this relatively new multilateral funding mechanism dedicated to supporting education for children and youth caught up in crises worldwide?
Minister Ulstein: As Education Cannot Wait (ECW) has highlighted, when a crisis erupts, education is often the first service to be lost and the last to be resumed. We cannot afford to neglect education in emergencies. Schooling not only gives children and youth the skills and knowledge they need to rebuild their society once a crisis is over; it also offers them protection and a sense of normality in an otherwise chaotic and traumatic situation.
I believe there are two main challenges that have to be overcome in order to reach children and youth in emergencies. First of all, the current level of financing is inadequate. Secondly, ensuring quality education for all, in line with SDG 4, is essentially a long-term endeavour and requires both predictable financing and unwavering commitment. ECW is in a good position to address both these challenges.
ECW is a key partner in our efforts to ensure education for the most marginalised children and youth. I am therefore pleased that the Norwegian Government will contribute NOK 500 million to Education Cannot Wait for the period 2019-2022. 
ECW: Just before the General Assembly, you travelled to Mali with the Director of Education Cannot Wait, Yasmine Sherif, where you met communities displaced by the surge of violence in the centre of the country and witnessed the work of the Fund's partners on the ground to provide education and psycho-social support to children and youth affected by the crisis. What motivated you to undertake such a field visit and what were your main takeaways?
Minister Ulstein: For years, there has been a complex emergency in Mali. The ongoing conflict and a series of natural disasters have led to an education crisis with 285 000 out-of-school children. The Malian Government made it clear that the provision of education is severely affected by the ongoing crisis and that there are substantial unmet needs in this area. The majority of out-of-school children are in the Mopti region, where ECW recently began its first response interventions.
It was important for me to visit Mopti together with ECW's Executive Director Yasmine Sherif, to learn more about the education situation for children and youth in this region. Listening to the stories of children who had been forced to leave their homes was a real eye-opener. It was evident that education plays an incredibly important role in their lives.
ECW: Despite some progress and increased funding by strategic donors and partners to support education aid in recent years, we are still off-track to ensure quality and inclusive education for every child by 2030, as stated by Sustainable Development Goal 4. How can we turn the tide and deliver learning opportunities to the millions of children and youth enduring armed conflicts, disasters and forced displacement?
Minister Ulstein: SDG 4 is a promise of quality education for all. We will not be able to reach SDG 4 by 2030 unless we increase our efforts to reach children and youth in crisis and conflict situations. While we have many challenges ahead of us, we can see that education has become a greater priority in emergency response. Education efforts are not only about reaching SDG 4, but are also a vehicle for reaching other SDGs and are closely linked to efforts to meet other humanitarian needs. My impression is that awareness of these interlinkages has increased in recent years.
ECW has played a key role in this shift by putting education in emergencies at the top of the agenda. It has mobilised substantial funding and presents new and promising ways of delivering education in emergencies. ECW's programmes offer predictable and flexible funding, and promote a better coordinated and more holistic education response. At the same time, achieving SDG 4 is a national responsibility and it is therefore important that education aid, including ECW's programmes, support governments' work in this area.
Image
ECW: You took office at the beginning of the year as Norway's Minister of International Development. How much of a priority is education in Norway's international aid efforts? What are your key priorities, in particular for the education sector?
Minister Ulstein: Norway has substantially increased its aid to education since 2013, and education remains one of the key priorities in our aid efforts. Prime Minister Erna Solberg is a vocal champion of the right to education, especially for girls. We have taken on a leading role in mobilising increased financing for education, including education in emergencies.
Education can be one of the most effective ways of promoting inclusion. We know that marginalised groups such as children and youth with disabilities are generally less likely to attend school, and even more so in crisis and conflict situations. I am pleased that ECW reached 14 000 children with disabilities in 2018. However, we know that we have yet to reach many more marginalised children and youth. Going forward, we need to give greater priority to reaching the furthest behind first.
ECW: Norway has been among the very first supporters of Education Cannot Wait – right from the inception of the Fund at the World Humanitarian Summit. Now that the Fund has been operational for more than 2 years, do you think it is delivering on its promises?
Minister Ulstein: I am pleased to see that ECW provided learning opportunities for more than 1.5 million children and youth who were caught up in 18 of the world's most devastating humanitarian crises in 2018. I am particularly impressed by the number of multi-year resilience programmes that have been initiated. ECW's approach is helping to bridge the gap between humanitarian and long-term aid in the field of education. ECW also promotes quality and learning outcomes from the outset of a crisis. At the same time, ECW plays an important role by providing support to education when a crisis suddenly arises or escalates, and education services need to be rapidly restored.
ECW: How do you see the role of Education Cannot Wait in the education aid architecture?
Minister Ulstein: ECW is one of several important partners in the field of education, many of which also play an important role in emergency response. It is crucially important that the various organisations work effectively together. ECW is a strong advocate for the right to education for millions of children and youth caught in emergencies and protracted crises. ECW is promoting inter-agency partnerships as an efficient way of delivering education in emergencies at the country level.
Image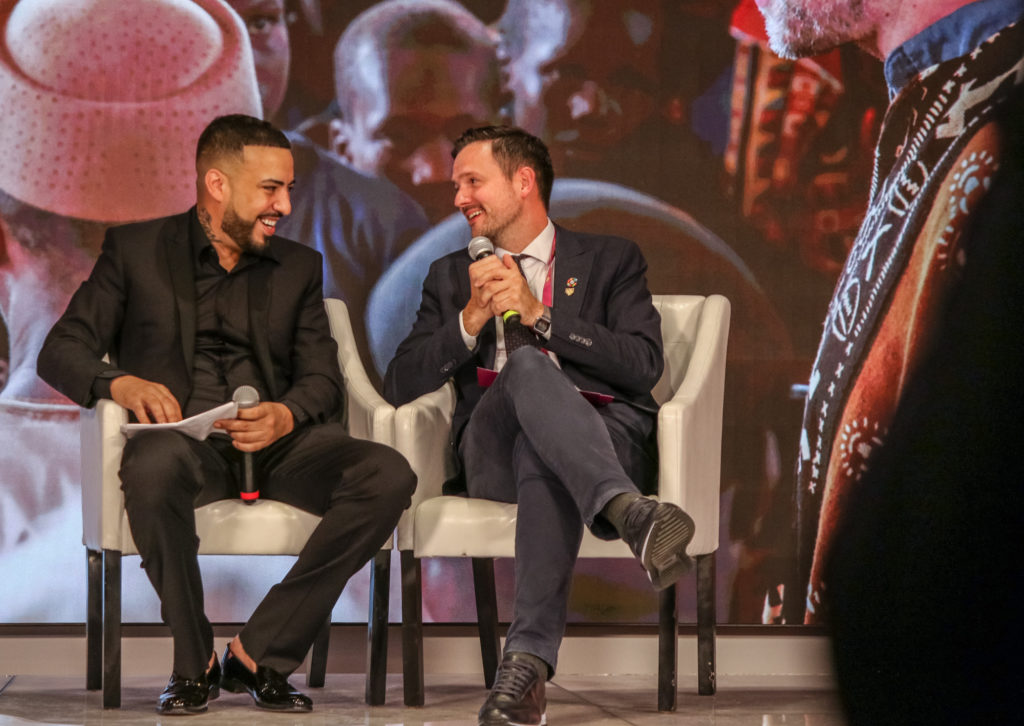 Learn more about Minister Ulstein and Norway's international development and development cooperation efforts.