Yasmine Sherif Celebrated for Dedication to the Field of International Affairs and Law
Articles & Blogs
May 2023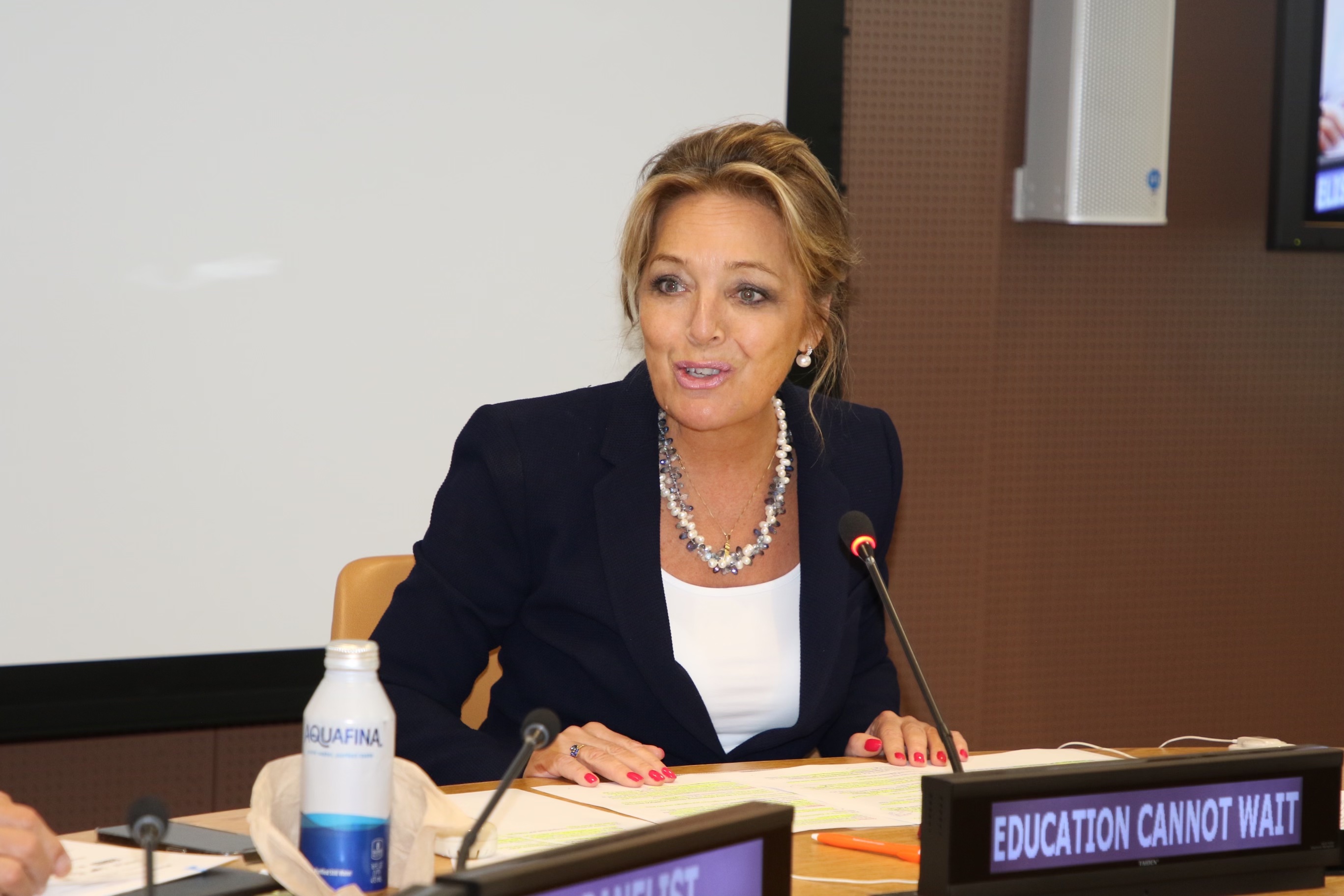 Read original article from Marquis Who's Who.
NEW YORK, NY, May 25, 2023, Yasmine Sherif has been included in Marquis Who's Who. As in all Marquis Who's Who biographical volumes, individuals profiled are selected on the basis of current reference value. Factors such as position, noteworthy accomplishments, visibility, and prominence in a field are all taken into account during the selection process.
Drawing on more than 30 years of professional experience in law and international affairs, Ms. Sherif presently excels as the Executive Director of the United Nations Global Fund for Education in Emergencies and Protracted Crises Education Cannot Wait (ECW). In just a few years, she led her team to exceed all expectations and create an effective and speedy global fund for education reaching children and adolescents in over 40 countries affected by crises and by mobilizing close to US$2 billion. Prior to obtaining her current role, she has fostered her expertise in international humanitarian law, change management, development, humanitarian intervention and through executive positions with the United Nations and civil society. At the United Nations, she has held numerous senior positions, serving as Deputy Special Representative, a Special Adviser on strategic partnerships and resource mobilization, Team leader, and Senior adviser on rule of law and governance, and as senior executive in civil society organizations, as well as Adjunct Professor at Long Island University.
During the early stages of her career, Ms. Sherif gained valuable professional expertise through the International Rescue Committee, Long Island University, the International Bureau for Humanitarian Issues, and the International Committee of the Red Cross. An expert in her field, she holds a master's degree in international law and legal studies from Stockholm University (LLM). Throughout her career, Ms. Sherif has achieved much, leading the investigation into political prisoners during the United Nations-held elections in Cambodia in 1992. She also led the establishment of the United Nations' OCHA's Protection of Civilians agenda and established and oversaw the rapid expansion of the UNDP's Global Rule of Law, Justice & Security work in more than 40 crisis countries.
In light of her professional achievements, Ms. Sherif has been honored on several occasions, earning the Golden Poet Award, the prestigious annual Sweden's UN Friend Award, the My Hero Global Educator Award, the United Nations Association of the United States of America's Brooklyn Chapter Award, and the prestigious Mother Teresa Social Justice Award. She is the author of the book, "The Case for Humanity: An Extraordinary Session," launched at the United Nations in New York in 2015 and a bestseller at the United Nations since its launch. While her career has been filled with highlights of achievements, service and learning, she is inspired by the American spirit and energy to follow one's passion and make dreams come true. The cornerstone of her success lays in her positive spirit and mindset, perseverance, and her love of humanity. Looking ahead, Ms. Sherif intends to complete her second book, this time intended for a larger audience in the United States and globally.
About Marquis Who's Who®:
Since 1899, when A. N. Marquis printed the First Edition of Who's Who in America®, Marquis Who's Who® has chronicled the lives of the most accomplished individuals and innovators from every significant field of endeavor, including politics, business, medicine, law, education, art, religion and entertainment. Marquis celebrates its 125th anniversary in 2023, and Who's Who in America® remains an essential biographical source for thousands of researchers, journalists, librarians and executive search firms around the world. Marquis® publications may be visited at the official Marquis Who's Who® website at www.marquiswhoswho.com.