Youth Call for Funding to Tackle Global Learning Crisis in Open Letter to UK Political Leaders
Articles & Blogs
July 2023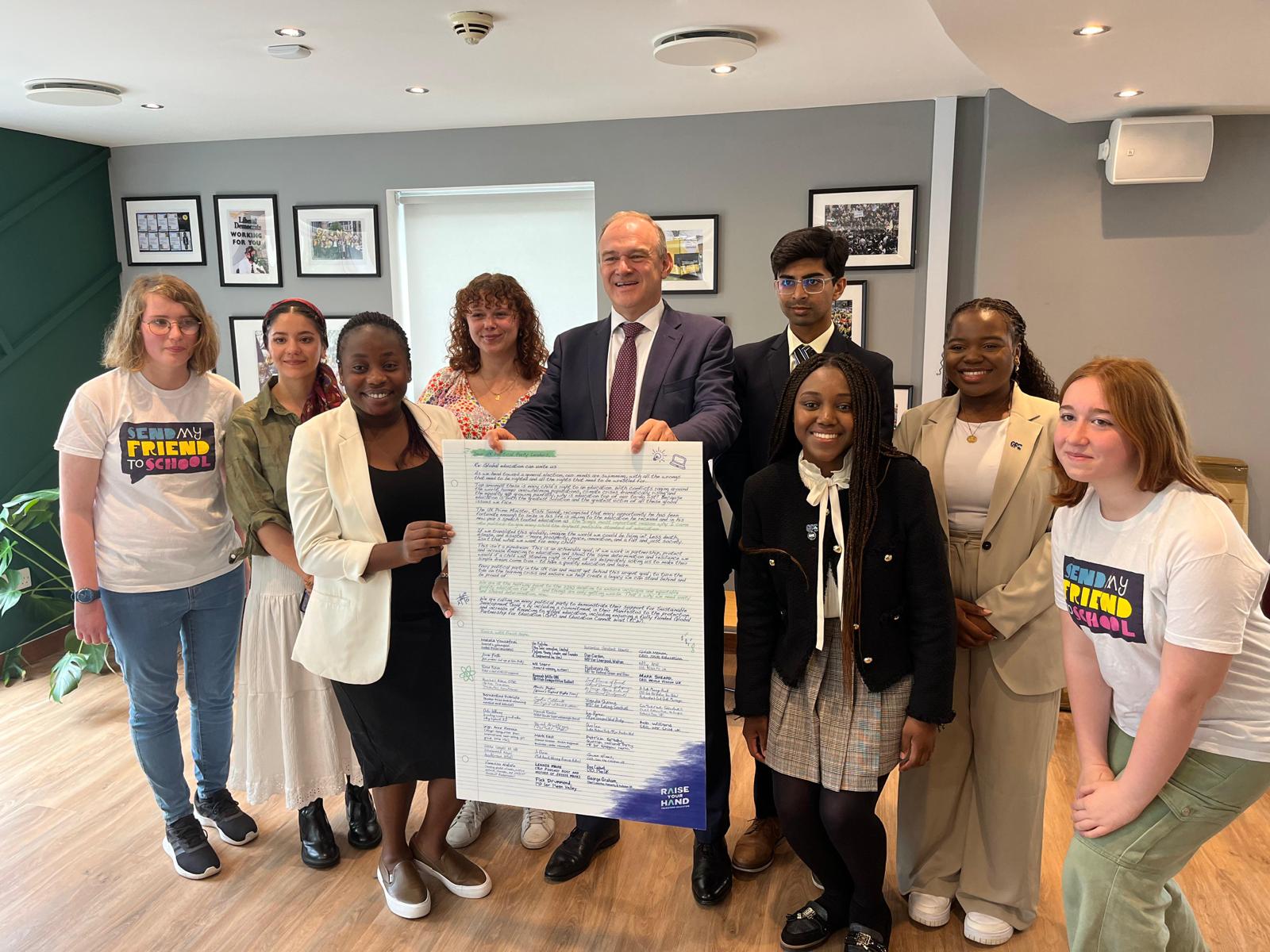 Members of the Youth for Education in Emergencies Panel submitted an open letter to United Kingdom (UK) political leaders today, calling for increased funding support for Education Cannot Wait (ECW) and global strategic partners. 

The letter – signed by an impressive collection of celebrities, activists, civil society partners, politicians, business leaders and youth – calls for a commitment to protect, prioritize, and increase funding to education globally in party election manifestos. The letter will be shared with all major political leaders in the country. 

The UK is ECW's second largest donor, with more than US$259 million in contributions to date. Through the leadership of the Government, and UK leaders – including UN Special Envoy for Global Education and Chair of the ECW High-Level Steering Group The Rt. Hon. Gordon Brown, UK Special Envoy for Girls' Education Helen Grant, and a broad collection of champions and activists – ECW has reached more than 7 million children and adolescents since its inception in 2016. 

Education Cannot Wait – the United Nations global fund for education in emergencies and protracted crises – seeks to mobilize US$1.5 billion over the next four years to reach 20 million children and adolescents with the safety, power and opportunity that only a quality, holistic education can provide. 
Image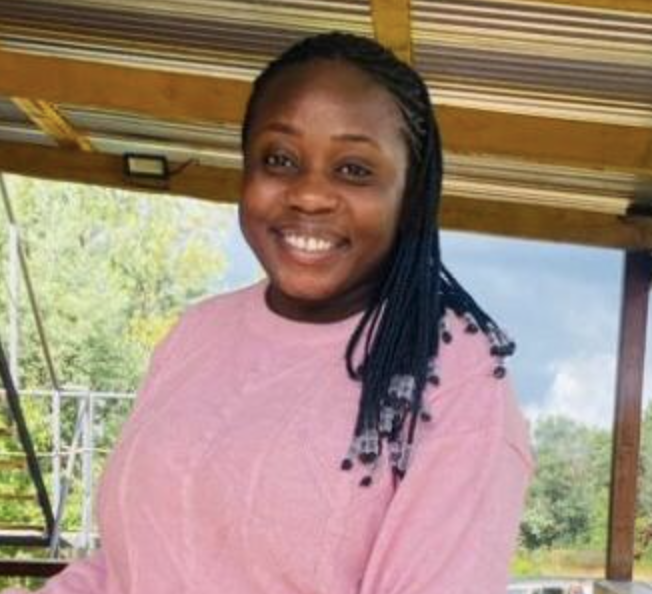 "I've seen first-hand the harsh realities and devastating impacts that a disrupted education can have for children and young people around the world. For example, in Zimbabwe where I'm from, children who aren't in school – especially girls – are being exploited and trafficked. In Ecuador, the pandemic forced the closure of schools, disrupting education for more than 4 million students and presenting the challenge of online education with limited internet access, especially in rural areas. We, as youth around the world, are joining forces to raise awareness of these barriers. And we need the support of governments, including in the UK, to act against this global injustice," said Michelle, Y4EiE Panel Member from Zimbabwe.
The Youth For Education in Emergencies Youth Panel (Y4EiE) is a group of young people worldwide advocating for education in emergencies in local, national, and global contexts, supported by Plan International in partnership with ECW.
Panel members shared the letter with Ed Davey, UK Party Leader of the Liberal Democrats today. They will share the letter with 10 Downing Street in a symbolic measure to highlight the importance of increased funding for education in emergencies and protracted crises. 
Image
"Our campaign hand-in with Ed Davey is an important step in our call on UK political parties to protect, prioritise and increase education financing to global education in the development of their manifestos. From armed conflicts, forced displacement, and the hunger crisis, to climate-induced disasters, we are facing an unprecedented scale of crises. Yet, we know that against the backdrop of these crises, children and young people want to be in education and learning," said Melanie, Y4EiE Panel Member from the UK. "We must ensure that refugee and displaced children have access to inclusive, quality education. And we need to prioritise the most vulnerable children and young people who experience additional barriers to accessing education – including girls, children with disabilities and LGBTQ youth."  
 
"We know that when disaster strikes, young people are desperate to learn. And we know that action is needed from governments all over the world to prioritise and fund global education. In our open letter below, alongside 150 celebrities, politicians, and activists like Malala, we are calling on UK political parties to protect, prioritise and increase education financing to global education in the development of their election manifestos," said Melanie and Michelle.
Open Letter to United Kingdom Political Leaders
Dear U.K. Political Party Leaders,
Re: Global education can unite us
As we head toward a general election, our minds are swimming; with all the wrongs that need to be righted and all the rights that need to be wrestled for.
Top amongst these is every child's right to an education. With conflicts raging around the world, hunger overwhelming populations, climate crises dramatically rising and the equality gap growing painfully, why is education top of our to-do list? Because education is both the greatest solution and the greatest victim of all these global issues we face.
The UK Prime Minister, Rishi Sunak, recognised that every opportunity he has been fortunate enough to seize in his life is owing to the education he received and in his new year's speech touted education as 'the single most important reason why I came into politics: to give every child the highest possible standard of education'. 
If we translated this globally, imagine the world we could be living in? Less death, disease, and disaster – more prosperity, peace, innovation, and a fair and just society. Isn't that what we want for every child?
This isn't a pipedream. This is an achievable goal, if we work in partnership, protect and increase financing to education, and show the same determination and resilience we would if a child was standing right in front of us desperately asking us to make their simple dream come true – to have a quality education and learn.
Every political party in the UK can and must get behind this urgent goal; to turn the tide on the learning crisis and ensure we help create a legacy we can stand behind and be proud of.
We are at the halfway point to the 2030 deadline to ensure inclusive and equitable quality education for all - and things are only getting worse. That's why we need unity and shared determination, now.  
We are calling on every political party to demonstrate their support for Sustainable Development Goal 4 by including a commitment in their Manifestos to the protection and increase of financing to global education, including ensuring a fully funded Global Partnership for Education (GPE) and Education Cannot Wait (ECW).
Yours, with fresh hope,
Malala Yousafzai (world's youngest Nobel Prize laureate)
Livia Firth (film producer and wife of Colin Firth)
Rosie Nixon (Editor in Chief of HELLO magazine)
Rachel Riley OBE (British Television Presenter, Countdown)
Bernardine Evaristo (Booker Prize award-winning novelist and activist), 
Oritse Williams (founding member of multi-million selling boyband JLS), 
Leigh Anne Pinnock (Singer-Songwriter from international best-selling girl group, Little Mix), 
Eileen Cooper RA OBE (renowned Royal Academian Artist)
Vanessa Nakate (leading global climate justice activist, founder, and UNICEF Goodwill Ambassador)
Vee Kativhu (YouTube sensation, United Nations Young Leader and Founder of Empowered by Vee)
Will Storr (Award-winning author)
Hannah Mills OBE (British Competitive Sailor)
Marlie Packer (Women's England Rugby Team)
Sophie Coldwell (Team England and World Triathlete)
Hannah Rankin (WBA Female Super-welterweight Boxer)
David Armstrong (Partner, PWC)
Mark East (Senior Director - EMEA Regional Business Leader, Microsoft)
Jo Owen (Multi Award-Winning Business Author)
Lennie Ware (Top Podcast Host and mother of Jessie Ware)
Flick Drummond, MP for Meon Valley
Baroness Christine Blower
Dan Carden, MP for Liverpool, Walton
Rushanara Ali, MP for Bethnal Green and Bow
Lord Purvis of Tweed (Liberal Democrat Spokesperson for Foreign Affairs, Trade, and International Development)
Virendra Sharma, MP for Ealing Southall
Ian Byrne, MP for Liverpool West Derby
Chris Law, Scottish National Party MP for Dundee West
Patrick Grady, Scottish National Party MP for Glasgow North
Gwen Hines, CEO, Save the Children UK
Rose Caldwell, CEO, Plan UK
George Graham, Chief Executive, Humanity & Inclusion UK
Girish Menon, CEO, StiR Education
Kitty Arie, CEO, RESULTS UK
Mark Sheard, CEO, World Vision UK
Dr Faith Mwangi-Powell, CEO, Girls Not Brides: The Global Partnership to End Child Marriage
Catherine Gladwell, Chief Executive, Refugee Education UK
Rob Williams, CEO, War Child UK