Director's Corner
10 February 2022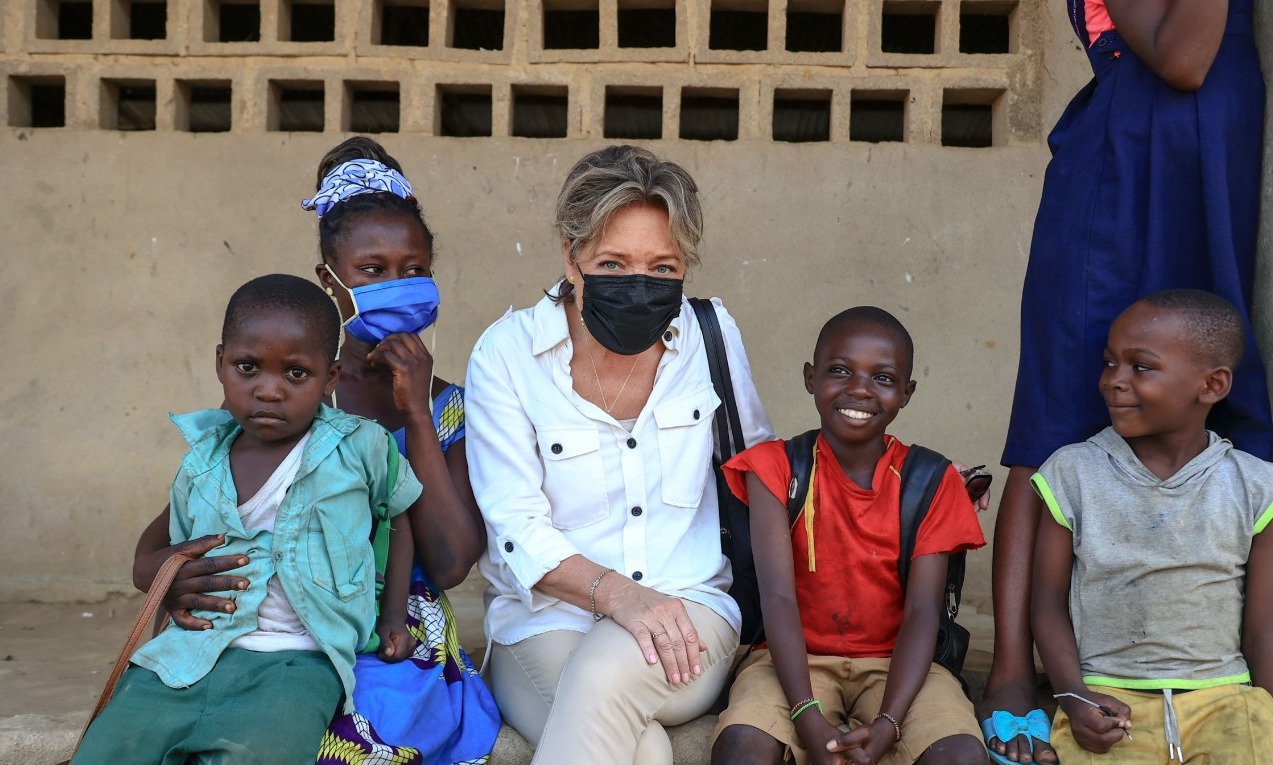 This year's International Day of Education marked an important milestone for Education Cannot Wait, with Germany announcing a ground-breaking new, additional €200 million contribution to ECW, making it the billion-dollar global fund for education in emergencies and protracted crises, hosted by the United Nations. The German contribution is the largest single donor contribution to the ECW Trust Fund to date and Germany is now our leading donor, followed by the United Kingdom and Denmark. 
Just a few days into its G7 Presidency, the announcement made by the German Minister for Economic Cooperation and Development, Svenja Schulze, sends a strong signal to world leaders: now is the time to put education squarely at the top of the global agenda, starting with those left furthest behind. And to do so with bold action matching the vision.
Since becoming operational in 2017, ECW has raised US$1.1 billion, making it one of the fastest growing initiatives across the United Nations system. At the country-level, an additional US$1 billion worth of programming has been aligned to our ECW multi-year resilience and joint programmes.
United with our strategic donors and partners, now is the time to leverage this momentum and scale up our action to deliver on our promise for universal, equitable and inclusive quality education for those left furthest behind by 2030.
An estimated 128 million girls and boys caught in emergencies and protracted crises around the world are still in desperate, urgent need of quality education – with the ongoing impact of COVID-19 pushing them further to the margins. 
Among them, adolescent girls, refugees and internally displaced girls and boys, children with disabilities, and children from marginalized communities, are the most in need; yet, they have systematically fallen between the cracks of the global aid system. 
These are the children and adolescents ECW is reaching. This is the United Nations, its agencies and member-states, private sector and civil society organizations at work. This is donor investments providing real impact on the ground. This is multilateralism in action.
In 2022, global leaders will be given the chance to step up, starting with the Global Disability Summit in February. This platform will test our will to further translate commitments into action.
In July, the UN High-Level Political Forum's in-depth review of SDG4 against the backdrop of COVID-19 will be a crucial stepping stone leading up to the Transforming Education Summit, convened by the UN Secretary-General in September. As the world prepares for this landmark summit, ECW will continue to work relentlessly to ensure the voices of those left furthest behind are heard, front and center.
United in vision, we must also be united in action. When establishing Education Cannot Wait at the World Humanitarian Summit in Istanbul, the United Nations Special Envoy for Global Education and Chair of the ECW High-Level Steering Group, The Rt. Hon. Gordon Brown, had a vision and was united with all stakeholders. In this Newsletter, he speaks to this vision, which today has been translated into action: Education Cannot Wait reaching millions of children and youth in emergencies and protracted crises.
Where action is aligned, consistent, bold and determined, a vision always becomes reality.