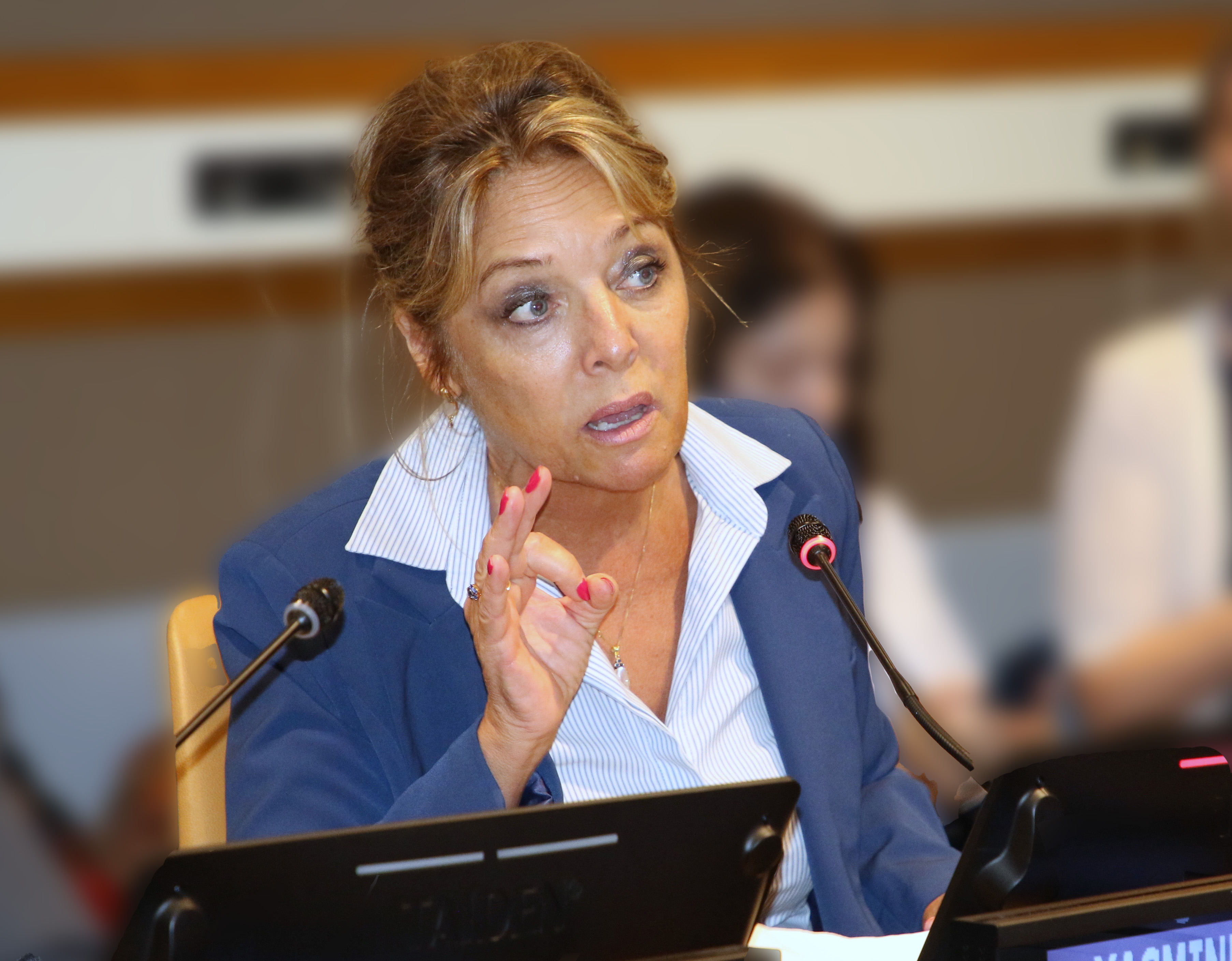 ​Yasmine Sherif is the Executive Director of Education Cannot Wait (ECW), the UN's global fund for education in emergencies and protracted crises. A lawyer specialized in International Humanitarian Law and Human Rights Law (LL.M), she has over 30 years of experience with the United Nations and international NGOs. 
Ms. Sherif has served in some of the most crisis-affected areas of the world, including Afghanistan and the Middle East, the Balkans, Cambodia, the Democratic Republic of the Congo and Sudan. She has also led teams in New York and Geneva – from where she continues to conduct regular missions to countries affected by armed conflicts, forced displacement, climate-induced disasters and other crises.
Ms. Sherif began her UN career in Geneva and Afghanistan in 1989, later taking part in a peacekeeping mission in Cambodia which helped uncover undisclosed prisons in the Battambang province. She then joined the United Nations High Commissioner for Refugees (UNHCR) in 1994 to facilitate the repatriation process in the Balkans during and following the Bosnian War. In 2000, she joined the United Nations Office for the Coordination of Humanitarian Affairs (OCHA) and was responsible for putting together bills for portfolio protection of civilians, humanitarian action and human rights. Then, from 2005 to 2015, she worked for the United Nations Development Programme (UNDP) building rule of law programmes in crisis-affected countries and on socio-economic development issues. 
Ms. Sherif joined ECW in 2017, overseeing the establishment of the Fund's Secretariat and stirring the rapid growth of the start up Fund's operations, with US$1 billion mobilized and investments in 35 crisis-affected countries in less than 5 years of existence.  
In her role as Director of ECW, Ms. Sherif spearheads the global movement that follows children and youth in need, wherever they are, while serving as a key advocate for their fundamental right to education on the global stage. She works closely with public and private donors, host governments, UN agencies, and international and national civil society organizations to inspire political commitment and increase funding for education in emergencies and protracted crises.  
As a thought-leader in her sector and global advocate, Ms. Sherif is regularly featured in the media.  
Ms. Sherif is the author of the book, "The Case for Humanity: An Extraordinary Session," launched at the United Nations in New York in 2015, and a Champion for 'No Lost Generation.' In 2017, she received the annual award Sweden's UN Friend of the Year, in 2020 she was awarded the Global Educator Award in the United States, and in 2022 she received on behalf of Education Cannot Wait, the prestigious Mother Teresa Award. Ms. Sherif also received an award from the United Nations Association-USA Brooklyn Chapter in 2023, and was recently honored as a Listee in Marquis Who's Who for her dedication to the field of international affairs and law, and leadership of ECW.
She has also worked as an Adjunct Professor at Long Island University (LIU), and has published on international humanitarian and development issues, including on education, gender and human rights.
Visit our Executive Director's Corner to learn more.
Image