European Union Announces Support for Education Cannot Wait and Sets Strong Policy Agenda for Education in Crises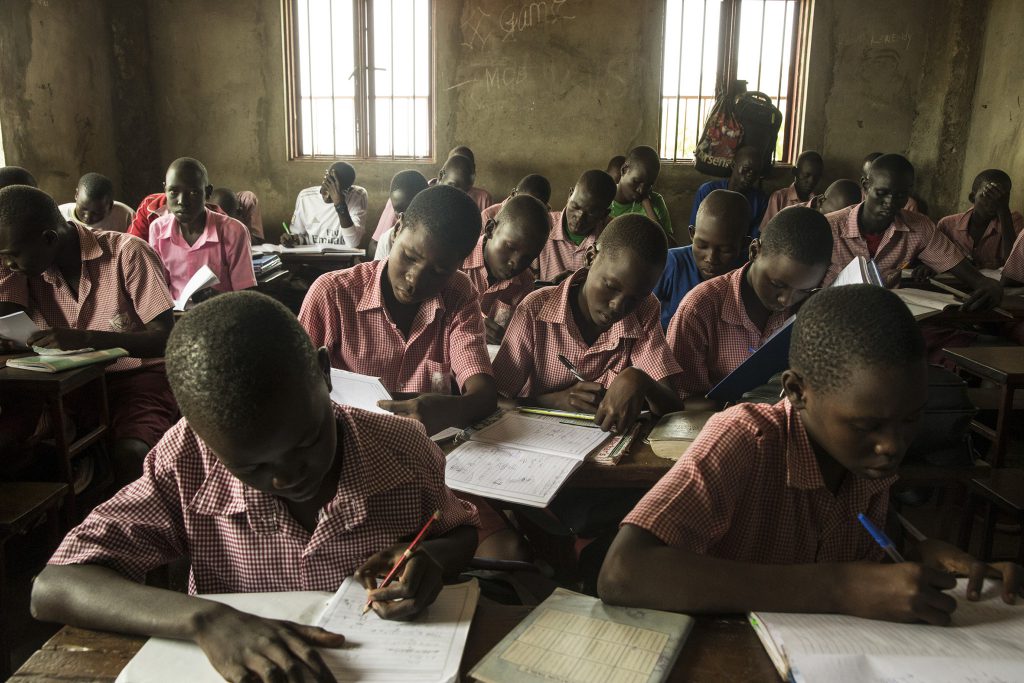 european parliament calls on member states and the european commission to increase funding for education in crisis
26 November 2018
Strasbourg
The European Parliament announced earlier this month new support for Education Cannot Wait, calling on the European Commission and Member States to increase funding for the new global fund for education in crisis.
In their resolution on European Union development assistance in the field of education, the Parliament welcomed the Commission's objective of "devoting 10 per cent of the Union's humanitarian aid to education from 2019."
The resolution stresses that "education of refugee or displaced children must be regarded as a priority from the very outset; emphasizes the importance of supporting countries affected by fragility and conflict to improve the resilience of their education systems and guarantee access to quality education – including secondary education – for refugee children and young refugees, internally displaced children and their host communities."
"EU's landmark resolution shows European commitment to education in emergencies and protracted crisis. In line with the new EU Policy Framework approving 10% of education in emergencies and crisis in May this year, it follows years of EU leadership in making quality education for children and youth affected by conflicts and natural disasters a priority in humanitarian crisis," said Yasmine Sherif, Director of Education Cannot Wait, a new global Fund hosted by UNICEF dedicated to providing safe, reliable education for 8.9 million children living in crisis by 2021.
"The collective commitment to action is very inspiring," said Sherif. "With the bold new EU policy framework and EU resolution, as well as the generous G7 Summit in Charlevoix for girls and women education in crisis, and now the outstanding Global Education Monitoring Report for 2019 spearheaded by UNESCO, we have all reason to be hopeful. We are hopeful that the financial needs to deliver quality education to 75 million children and youth in emergencies and crisis are fully materialized. Through collective commitments of this kind, we see a powerful and action-oriented promise for real change."
European council gives clear policy orientation to prioritize education in emergencies
The European Council set a strong policy agenda in support of education in emergencies and protracted crises in its Conclusions  adopted on 26 November.
"The Council expresses its grave concern that more than 75 million children affected by emergencies and protracted crises have no access to quality education. The Council is equally concerned that violence is on the increase in and around the education environment. Education is a human right that must be upheld in all contexts as an essential means to help children and young people meet their full potential, to strengthen individual, community and country resilience, to achieve sustainable development and to ensure peaceful, inclusive and prosperous societies."
The Council reaffirmed its commitment to ensuring access to inclusive lifelong learning and safe, equitable quality education and training at all levels in emergency and crisis situations. It also welcomed the comprehensive approach to education in emergencies and protracted crises, which includes preparedness, disaster risk reduction, prevention, mitigation, rapid response, and a commitment to building resilient education systems.
LINKS