Global and National Organisations Announce $42Million Investment in Education for Children Affected by Crises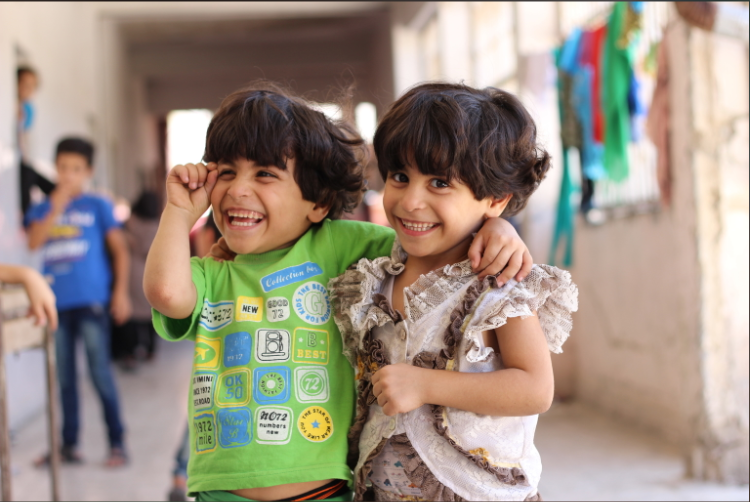 Initial investments in the Education Cannot Wait fund will reach nearly 1.5 million children and youth in emergencies over the next two years
19 September 2019
New York
Global and national organisations today announce that an initial $42 million investment in the Education Cannot Wait fund will prioritise giving nearly 1.5 million children in Chad, Syria and Yemen access to a quality education over the next two years, as well as invest in strengthening national and global humanitarian responses to education.
The funds have been allocated to programmes in Yemen ($15m), Chad ($10m) and Syria ($15m), along with grant support to the Education Cluster ($2m).
Education Cannot Wait – a fund for education in emergencies, launched during the World Humanitarian Summit in Istanbul earlier this year, aims to better coordinate support for and drive investment in education for all children and young people affected by humanitarian emergencies and protracted crises by 2030.
Education continues to be one of the least funded sectors in humanitarian appeals. In 2015, humanitarian agencies received only 31 per cent of their education funding needs, down from 66 per cent a decade ago. Despite a 126 per cent increase in education requirements since 2005, funding increased by just 4 per cent. Moreover, education systems equipped to cope with protracted crises cannot be built on the foundations of short-term – and unpredictable – appeals.
Education Cannot Wait, which has a funding target of $3.85 billion over five years, aims to bridge the gap between humanitarian interventions during crises and long-term development afterwards, through predictable funding.
Dubai Cares, the European Union, Netherlands, Norway, the UK Department for International Development, and the United States Government have all made financial contributions so far.
Across the world, education systems are being destroyed by violent armed conflict, natural disasters and health emergencies, robbing children of the skills they need to build safe, strong communities and economies when they reach adulthood. As a result, there are around 75 million children and youth living in crisis situations, such as conflict, natural disasters and disease outbreaks, currently in desperate need of education.