Improving the quality of education for vulnerable children and adolescents in Burundi.
ECW in Burundi
In Burundi, displacement caused by climate-induced emergencies, instability and violence has weakened the structural framework that supports essential services for millions of civilians. A widespread humanitarian crisis has impacted all aspects of life, including education. Many students struggle to return to school, and the quality of education for those enrolled is challenged by limited resources and increased demand. To address the crisis, ECW supports partners to bolster school resilience; promote safe school environments; strengthen the educational infrastructure; and improve the quality of education. ECW-supported activities began in 2022 and results will become available after one year of implementation.
Geographical Areas of ECW-funded Interventions
National Counterparts
Ministry of National Education and Scientific Research
Programme Info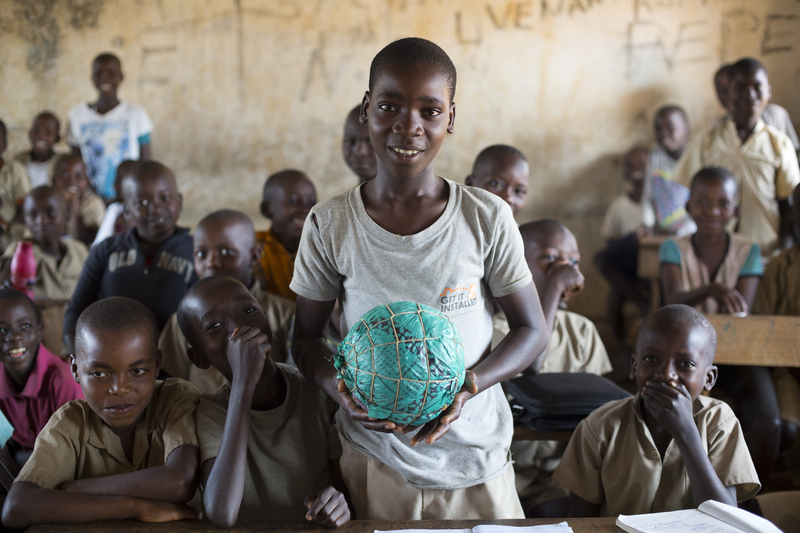 Burundi suffers from a cycle of chronic crises resulting in successive periods of violence. A 2015 political crisis caused mass displacement internally and to neighbouring countries. Many Burundians are now returning to their homes, where they face socio-economic challenges. Additionally, the country is affected by recurring climate-induced disasters that further compound vulnerabilities. Flooding, torrential rains, landslides and high winds have led to the destruction of infrastructure, fuelling widespread food insecurity and causing public health emergencies.

The combination of these challenges, along with COVID-19, has left millions of Burundians with strained resources for essential services, including education, and in dire need of humanitarian support. Displaced children struggle to return to the classroom, exposing them to risks of child labour and exploitation, early marriage, gender-based violence and other violations of their human rights. For the children enrolled in schools, the limited resources, damaged and destroyed classrooms and increased demand for education has weakened the quality of education.

To address the needs of children and adolescents in Burundi, ECW launched a Multi-Year Resilience Programme (MYRP). The Fund supports partners in improving the quality of education through educator training and remedial courses; increasing school resilience to prepare for future crises; promoting safe school environments at all levels; and strengthening the educational infrastructure to create protective, inclusive, holistic learning environments.
Programme Components
Improving the quality of education. The programme supports the recruitment, training and deployment of educators. Work to create improved lesson plans and promote aligned assignments. Remedial courses are offered to get out-of-school students on track with their peers.
Increasing school resilience. Provide disaster risk reduction training to educators and school administration. Through community collaboration, information on education in emergencies is collected and shared between schools to prepare for potential future events.
Promoting safe school environments. Advocate for an improved legal framework around gender equality and inclusion; strengthen protection and referral mechanisms for vulnerable students; and address economic and social barriers for students through community engagement.
Strengthening the educational infrastructure. The programme supports the construction of new classrooms and water, sanitation and hygiene (WASH) facilities. Damaged and destroyed classrooms are rehabilitated and new learning materials are provided. The programme also includes school meals.
For more information on ECW's work in Burundi, please contact Graham Lang: glang@un-ecw.org