Providing educational continuity and protection for girls and boys affected by a devastating earthquake in Haiti.
ECW in Haiti
In August 2021, a devastating earthquake struck Haiti, resulting in widespread damage and displacement of thousands of people. Many children and adolescents lost access to schools, essential services and faced significant trauma. Furthermore, the disaster compounded the vulnerability of girls and boys already impacted by years of social and political unrest, widespread poverty, and recurring disasters affecting the island nation. Education Cannot Wait (ECW) rapidly launched a First Emergency Response (FER) to support partners in establishing temporary learning spaces, providing school meals and sanitation services, and addressing the mental health and psychosocial needs of students.
Geographical Areas of ECW-funded Interventions
National Counterparts
Ministry of National Education and Vocational Training and National Office for Partnership in Education
Additional Results
Number of children and adolescents supported with school feeding programmes: 11,334
Programme Info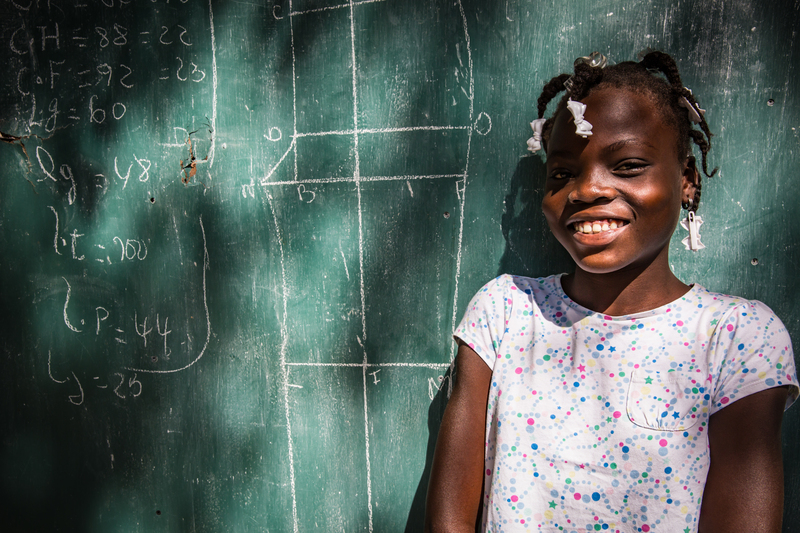 A devastating 7.2 magnitude earthquake struck Haiti in August 2021. Consequently, there were mass casualties, widespread damage to infrastructure and the displacement of thousands of families from their homes, particularly in the southwest portion of the island. Many classrooms were damaged or destroyed. Students not only lost their access to learning, but they also lost the stability and safety provided by a holistic education. This includes access to essential services such as school meals, and the protection from a wide range of risks, including violence, sexual abuse and exploitation, child trafficking, adolescent pregnancy and child marriage.

Prior to the earthquake, children and adolescents in Haiti were already impacted by the COVID-19 pandemic, civil unrest, gang-related violence, widespread poverty and other crises. Millions of children previously needed humanitarian assistance, and the disaster led to several hundred thousand more needing emergency support.

To support girls and boys in Haiti, ECW rapidly allocated funds for partners to provide safe, gender-responsive, and inclusive learning environments. The Programme addresses the mental health and psychosocial (MHPSS) needs of students; trains educators to ensure quality education and know how to refer GBV survivors; creates safe learning environments; and provides essential services that address the well-being of students, including nutritious meals and water, sanitation and hygiene (WASH) facilities and menstrual health management.
Programme Components
Creating safe learning environments. Grantees provide MHPSS services to students to address the trauma incurred. Teachers are trained on psychological first aid, gender-based-violence risk mitigation and safe referral processes.
Establishing holistic learning environments. Funding ensures children have continued access to school meals and provides access to WASH stations.
Providing access to education. Grantees establish temporary learning spaces designed to be gender- and disability-inclusive. Funding also provides non-formal educational opportunities to marginalized students. Cash transfers are provided to those most in need of help to cover school fees.
For more information on ECW's work in Haiti, please contact Jihane Latrous: jlatrous@unicef.org