222 Million Dreams for the Human Family
Director's Corner
27 July 2022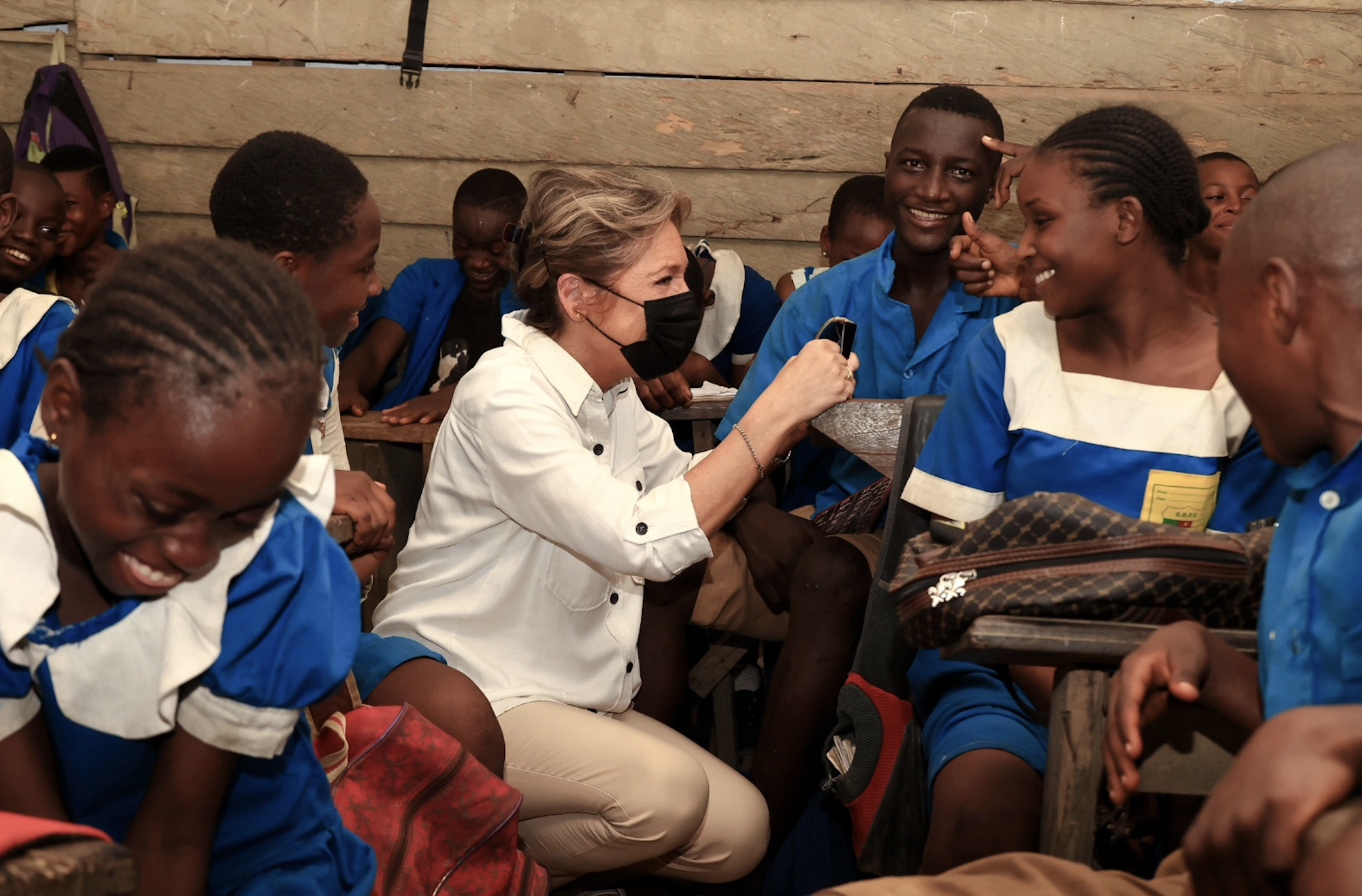 Originally published on the World Education Blog (Original).
We have come so far as a global human family. While we can and should celebrate the progress being made towards ensuring universal human rights and growing together as a human family, we are also falling behind on our global commitments to provide every child on the planet with access to quality education, as outlined in the 2030 Agenda for Sustainable Development.
We are falling behind on our promises of a world without hunger and poverty. And we are falling behind in our collective efforts to address climate change, COVID-19, armed conflicts, forced displacement and other global crises that continue to mar and disrupt our efforts to create a more just, more equal, more peaceful world for all.
None of these commitments can be realized without ensuring inclusive and equitable quality education and promoting lifelong learning opportunities for all, SDG 4.
Vision needs action
In June 2022, Education Cannot Wait (ECW), the UN global fund for education in emergencies and protracted crises, announced shocking new figures indicating that the number of crisis-impacted school-age children requiring urgent educational support has grown from an estimated 75 million in 2016 to 222 million today.
This is unacceptable. This means 222 million dreams dashed, 222 million opportunities arrested, 222 million potentials unfulfilled. 222 million children and youth in the most crisis-affected parts of the globe who will never be empowered to tell their story.
We must take urgent collective action as a human family before it gets even worse, and before we see entire generations lost in places like Afghanistan, Democratic Republic of the Congo, Ethiopia, Mali, Nigeria, Pakistan, Somalia, South Sudan, Sudan, Ukraine and Yemen.
Of the 222 million crisis-affected children and adolescents in need of urgent educational support, the study indicates that as many as 78.2 million are completely out of school, and close to 120 million are in school, but not achieving minimum proficiency in mathematics or reading. In fact, just 1 in 10 crisis-impacted children attending primary or secondary education are actually achieving these proficiency standards. This must change.
Think about these numbers from a global perspective. 222 million is more than the total population of Germany, the United Kingdom and Italy combined. 222 million girls and boys who require educational support now simply because they are caught in war zones, displacement and other interconnected crises. None of their own making.
Think about what an education could mean for an individual girl in Afghanistan or a boy fleeing violence in the Lake Chad Region? Now think about the vast potential of investments in education. The World Bank indicates that every $1 spent on girls' education generates approximately $2.80 in return. And ensuring that all girls complete their secondary education could boost developing countries' GDP by an average of 10% over the next decade.
Transforming education
Transforming education also means transforming how we respond to investing in the next generation. Are we ready to leave behind the world's 222 million most vulnerable children? Transformation requires crowding in global resources and advancing universal partnerships that propel evidenced-based and inclusive results. It requires building a true global movement that will activate action from the ground up and be responsive from the top-down in how and why we invest in education.
All eyes are turning now to the UN Secretary-General's Transforming Education Summit in September 2022. The Summit seeks to mobilize political ambition, action, solutions and solidarity to transform education: to take stock of efforts to recover pandemic-related learning losses; to ensure that every child and adolescent receives a quality education of twelve years, to reimagine education systems for the world of today and tomorrow; and to revitalize national and global finances and resources to achieve SDG 4.
Since ECW was formed in 2016, I have been meeting with governments, donors, UN agencies, civil society organizations, children and youth and other key partners to transform our approach to delivering education in emergencies and protracted crises interventions. I've met with Leonardo Garnier, the UN's Special Advisor to the Transforming Education Summit, at the UN Transforming Education Pre-Summit in Paris, hosted by UNESCO. I've met with a variety of private sector stakeholders such as the LEGO Foundation and CISCO at the World Economic Forum in Davos. We all have a shared vision.
Most importantly, I've met with hundreds of crisis-affected girls and boys in places like Afghanistan, Cameroon and Moldova, who dream to one day become teachers, lawyers, nurses, engineers, journalists, doctors and astronauts. They are our vision.
From these experiences, three key lessons arise that we must keep front and center as we align these global actions in advance of the Summit.
First of all, children and youth must come first. At Transforming Education pre-Summit, Kenisha Arora, Youth Representative of the SDG 4 High-Level Steering Committee, made a strong case for education: "When people are educated, society is transformed. Financial literacy becomes financial freedom and economic development. Digital literacy becomes digital transformation. Climate literacy becomes climate action." We must enlist the power and hope of these strong youth voices in realizing #222MillionDreams✨📚. They will be the leaders of tomorrow.
Second, we must empower and support the global south to invest in education. This can happen through substantive financial support for multi-year programmes, bridging the humanitarian-development-peace nexus. As the President of Ethiopia and Chair of the UNESCO International Commission on the Futures of Education, Sahle-Work Zewde, stated at the pre-Summit: we must "strengthen public dialogue and more inclusive participation that brings in those who are often excluded." The will is there, but often the resources are lacking.
Third, we cannot do it alone. One of the key opportunities coming from the Transforming Education Summit and Education Cannot Wait's High-Level Financing Conference in February 2023, is to inspire political and public support for education in emergencies and rally public, private sector, foundations and high-net-worth individual donor funding to catalyze collective action. UN Secretary-General António Guterres continues to provide inspiring leadership in connecting various partners as we build a global movement to leave no child behind.
In his public statement of support for ECW's #222MillionDreams✨📚 campaign and our upcoming February #HLFC2023, UN-SG Guterres stated: "Around the world, 222 million children are having their education cruelly interrupted. Their dreams for the future are snatched away by conflicts, displacement and climate disasters. We need governments, businesses, foundations and individuals to support the vital work of ECW. And we need their ideas and innovations as we look ahead to September's Transforming Education Summit. Help us place education within reach of every child, everywhere. Help us keep 222 million dreams alive." Let us empower these millions of children and youth through a vision come true.
Yasmine Sherif
Director
Education Cannot Wait (ECW)