Increasing enrolment rates for vulnerable crisis-affected girls and boys in Pakistan
ECW in Pakistan
Pakistan is the third largest refugee hosting country in the world, with over 1.4 million Afghan refugees. The country is also affected by recurrent climate-induced disasters. In the north and west of the country where most refugees are located, educational infrastructures are insufficient to meet urgent needs and to address the access barriers faced by vulnerable children, including girls, refugees and children with disabilities. Education Cannot Wait (ECW) launched a Multi-Year Resilience Programme (MYRP) to support marginalized, crisis-affected children and adolescents in these regions. MYRP activities began in 2022 and results will become available after one year of implementation.
Geographical Areas of ECW-funded Interventions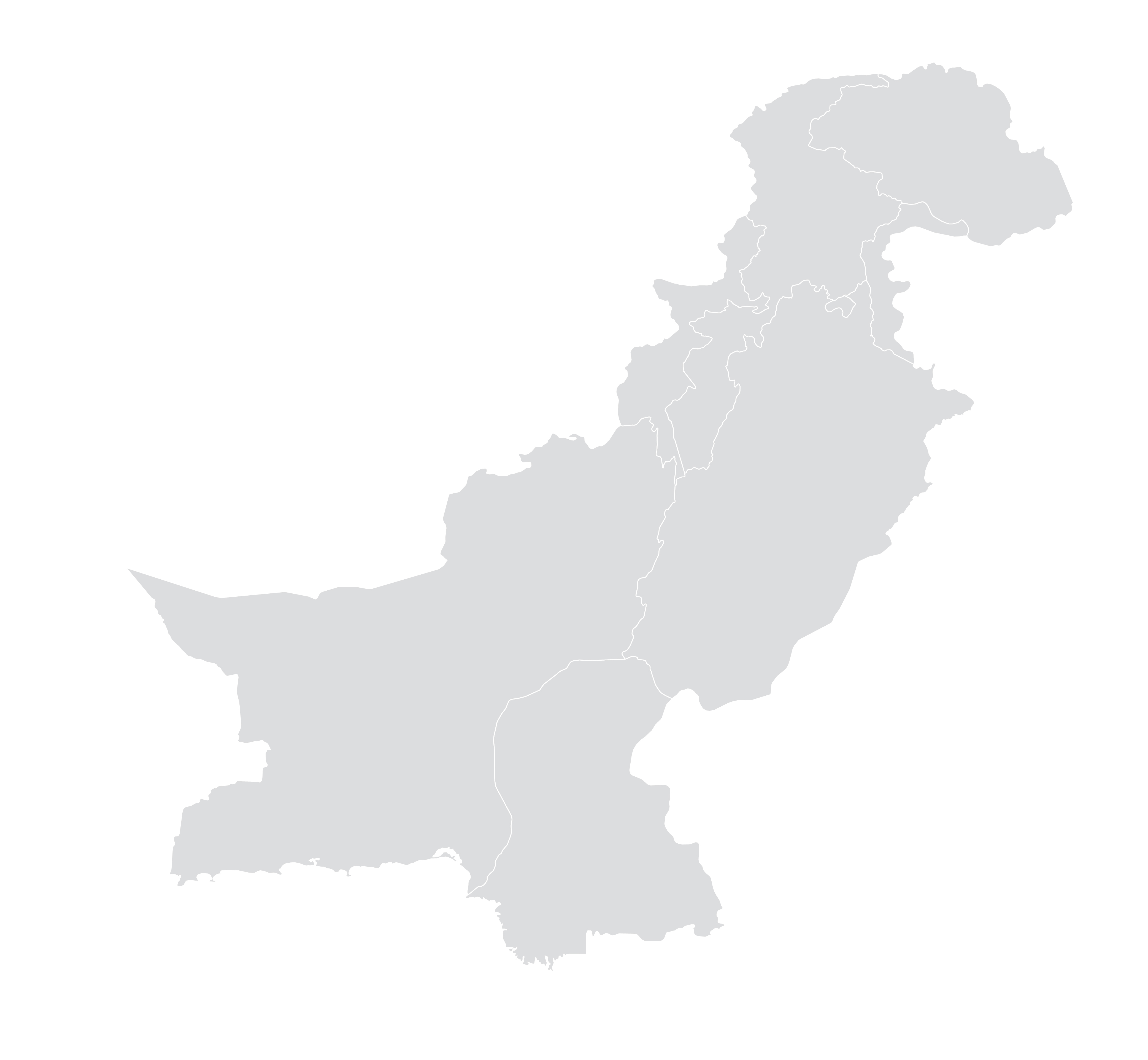 National Counterparts
The Ministry of Federal Education and Professional Training
Programme Info
Over the past several years, Pakistan has made steady progress in achieving the SDGs. However, many remain seriously challenged by multiple emergent and ongoing emergencies. Complex shocks and regional political crises have had a profound impact on the country and are likely to continue to affect the provision of basic services, including education.

Pakistan is impacted by ongoing crises in neighbouring Afghanistan. The country hosts over 1.4 million Afghan refugees, making it the third largest refugee-hosting country in the world. Many families have limited means when they arrive in Pakistan, which creates barriers to integration and restricts access to basic goods and services, including school.

Pakistan is also extremely susceptible to natural disasters, which have occurred at increasing rates due to climate change. Across different provinces and territories, Pakistanis face extreme cold and extreme heat, periodic droughts and flooding, yearly monsoons and severe earthquakes. These events cause food insecurity, forced displacement and humanitarian crises.

Within the education system, these factors, coupled with COVID-19 and socio-economic issues, have left many children out of school or likely to drop out, particularly girls and children with disabilities. Many communities lack the resources to ensure inclusive, holistic learning environments that keep children in school, which exposes them to risks of abuse and exploitation. Girls are particularly at risk of early marriage and teen pregnancies.

Pakistan has the second highest number of out-of-school children globally, with an estimated 22.8 million children aged 3-18 not attending school. Girls and boys living in the provinces of Balochistan and Khyber Pakhtunkhwa in particular, face significant barriers to their education, especially those who have been forced to flee their homes in search of safety.

ECW launched a MYRP to support partners in improving access to formal and non-formal education; providing inclusive learning environments; training educators; addressing physical and mental health needs; and strengthening the capacity of education systems at the national, provincial and community levels.

Activities for the MYRP began in 2022. Results will become available after one year of implementation.
Programme Components
Addressing physical, mental and psychosocial needs. Educators receive training to identify and refer students who need mental health and psychosocial support (MHPSS) services. Grantees work to increase the availability of local services, including support for counsellors and community-wide services. Funding provides messaging and training to introduce students to the health system and build awareness surrounding local issues.
Improving educational access. Support improved access to education, including pre-primary and non-formal education, for out-of-school students. This also includes technical and vocational training across all levels of learning.
Providing training for educators. Support educators through improved curriculum and training sessions focused on inclusivity. Teachers are provided advanced professional development support to provide regionally-specific training to address students' needs.
Strengthening local and national capacity. Grantees collaborate with local and national governments to identify areas of improvement and build sustainable solutions, including government-funded educator development, open lines of communication across levels and parent teacher associations to engage community members.
Supporting inclusive learning environments. Grantees build gender-segregated water, sanitation and hygiene (WASH) stations. Schools receive upgrades to include ramps, handrails, proper signage, and tactile tools to create disability-inclusive environments. Educators are also trained on tactics to address bullying against marginalized students.
For more information on ECW's work in Pakistan, please contact Maarten Barends: mbarends@unicef.org