Education Harnesses the Power of Youth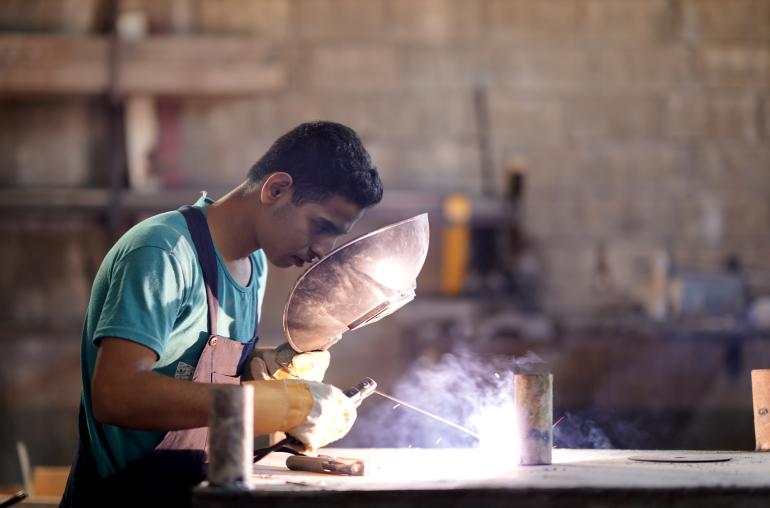 ECW Executive Director Yasmine Sherif Statement on World Youth Skills Day
Without access to 12 years of quality education, vocational training and other in-demand skills, the potentials and dreams of an entire generation is left behind.
As we celebrate World Youth Skills Day – this year's theme is "Skilling teachers, trainers and youth for a transformative future" – we must harness the power of the youth through an inclusive quality education. The youth is powerful. They have dreams. They are hungry to become their potential. They are the dreamers and doers of the 21st century.
By providing teachers with the skills they need to prepare the world's youth for the modern-day marketplace, in as much as their purpose in life, teachers play an instrumental role for adolescents. They should be paid fair wages, they should be able to teach without fear of attack or retribution. They should be equipped with progressive learning materials, computers and other tools of the trade. They are entitled to training and support to carry out their profession to the best of their ability.
As we react to our rapidly changing world, education cannot wait; indeed, it must keep up and lead the way. Students need reading, writing and arithmetic. However, they also need advanced training in science, technology, engineering and math. They need to tap into and nurture their emotional intelligence. They need critical-thinking and problem-solving skills. They deserve no less and the world needs it more than ever.
There are a number of hurdles to get past to ensure teachers and students receive the integrated support they need to do the job right. For girls and boys impacted by climate change, conflict, displacement and other protracted crises, these hurdles become even more pronounced.
Worldwide, an estimated 224 million crisis-impacted girls and boys need urgent education support, of these 72 million are out of school altogether. But it's not just a problem of access. Even when they are in school, 127 million are not achieving minimum proficiencies in reading or math. 
The solution is funding education: from preschool all the way through university. The solution is prioritizing vocational skills training, modernized curricula and bespoke educational programmes that provide today's youth with the skills they need to harness their resilience, pursue their purpose and become financially self-sufficient.
Since ECW was founded in 2016, we have trained over 80,000 teachers (close to half women). We are supporting vocational training in places like Chad, the Democratic Republic of the Congo, Nigeria, South Sudan and beyond. We are providing financial incentives to teachers in places like Syria. And we are connecting a wide range of partners across donors, government, the UN System, civil society and more through integrated approaches.
On my recent missions to Colombia, Chad and South Sudan, I was struck by the drive, energy and ambition of the young people I met, as well as the admirable work of their teachers. By harnessing their talents and potentials – and by giving them the confidence to become their best selves – the youth will be the transformative force the world so desperately needs. Of this, I have no doubt.